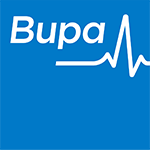 We are no longer selling travel insurance
From 1 July 2021 Bupa Global is no longer selling travel insurance.
Existing customers will remain covered until the end date of their current policy, with their policy documents still available to view on myPage. Up until this date, as per the standard terms and conditions, customers can continue to make extensions and claims will be accepted, as long as the claiming incident happened before the policy end date. Renewal will be available for customers who are due to renew on or before 31 August 2021.
If you have any queries, please contact us at travel@ihi-bupa.com and our advisers will be happy to help.
DOES BUPA GLOBAL TRAVEL COVER COVID-19?
If you can document that your journey complies with all our safe travel requirements listed below, Annual Multi-Trip and Single Trip Travel insurances will extraordinarily include COVID-19 medical coverage regardless of the epidemic exclusion in our insurance conditions, provided the insurance is purchased before departure from your country of permanent residence. Click here for further information.
Safe travel requirements
The insured shall only travel to a destination if the public authorities in the country of permanent residence of the insured have not issued warning against such travel 24 hours prior to departure.
The insured shall only travel to a destination where the local public authorities will accept the entry and stay of the insured.
The insurance was purchased before departure from the country of permanent residence.
Compliance with the above-mentioned requirements (items 1-3) must be documented by the insured. E.g by taking screen prints prior to departure of the relevant websites including date and time. Read more about documentation here.
All medical treatment in relation to COVID-19

must be pre-approved

by Bupa Global Assistance.
The insured shall comply with official health guidelines issued by public authorities at the travel destination that aim to minimise the risk of contracting COVID-19.
Make a claim

We can pay the hospital directly or repay you for any medical expenses covered by your plan.

Extend cover

It's easy to add days to your cover if your trip lasts longer than expected.

Make a payment

Choose from a variety of options to settle any outstanding payments.
Bupa Global Travel Customer Service
Contact us on weekdays between 9am and 4pm (CET)
Bupa Global Assistance
Contact Bupa Global Assistance in case of illness and emergency.
We are at your disposal 24 hours a day.
Bupa Global Travel insurance customers:
Disclaimers
War zone
We only provide cover in AFGHANISTAN, CRIMEA, IRAN, IRAQ, NORTH KOREA, SUDAN, SOUTH SUDAN, SYRIA AND VENEZUELA if we have pre-approved the risk. You must contact us should you plan to travel to one of these countries.
Any cover approved may incur an additional premium.
Pre-existing conditions
A travel insurance policy is designed to cover acute illness and injury that occurs after you've started your trip, so to be covered, it must be unexpected.
In some instances a chronic and/or pre-existing condition is covered by your travel insurance. We recommend that you send an up-to-date medical report and our application form for pre-existing conditions to Bupa Global Travel and our in-house medical consultants will evaluate if your particular condition is covered.
If you reside in the United Kingdom, Mexico, Jersey, Guernsey, Falkland Islands, Isle of Man or Gibraltar:
Download the application for cover of pre-existing conditions
If you reside anywhere outside of the countries listed above:
Download the application for cover of pre-existing conditions (BG DAC)
Expeditions
Expeditions, mountaineering and trekking in Antarctica, the North Pole and Greenland are not covered by the insurance. Please note that we do not cover mountaineering that requires specialised equipment, regardless of destination.
If you have any doubts please send an itinerary (description of trip) to Bupa Global Travel.