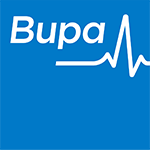 Important notice: Coronavirus
Due to the COVID-19 Pandemic we have had to change the way that we work and reduce staffing in some offices in order to protect our staff and comply with government guidance. We would like to thank all of our valued customers for their support at this time and reassure you that our robust Business Continuity Plan has been implemented to enable our staff to work from home and continue to be available to help you 24/7.
What would you like to talk to us about?
Message for our members: During this extraordinary time we ask you to consider the following when contacting us in order to allow us to prioritise the customers who need us the most;
We ask that during this time you avoid sending us documents via the post. Claims should be uploaded via our MembersWorld site. Any claims sent by post will be subject to considerable delay.
Please also note that documents that we usually send to you may be delayed including enrolment packs, renewal packs and claims statements. We would like to reassure you that all documents can be found on our MembersWorld page including your online membership card. Inside the UAE, you will not be able to use an online membership card so please continue using your Emirates ID card to access treatment.
Please note that many of our services including uploading claims, accessing documentation and requesting pre – authorisation for treatment are available on MembersWorld, please click here to register or log in.
Not a customer yet?
If you are not currently a Bupa Global customer but would like to know more about our Private Health Insurance and how we can support you, your family or your business, please contact our Sales teams who are available to answer any questions you may have.
Call us now on:
+44 (0) 1273 208181 if you are in the UK
+3531 761 7340 if you are in EEA
+971 (0) 4210 8088 if you are in the UAE