We talk with experts from Cromwell Hospital on developments in cancer care and what the future might hold for treatment.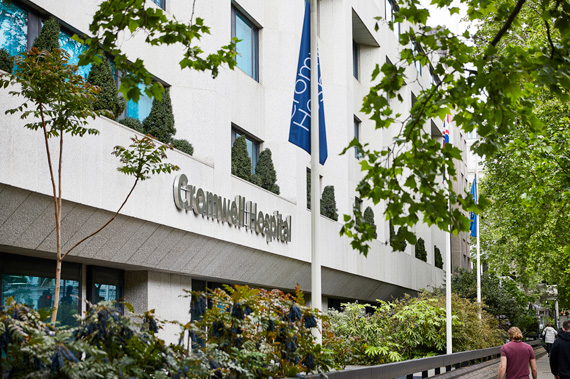 Cancer affects many of us and is the leading cause of death worldwide. As we have an increasingly older population, more and more of us are likely to be touched by this potentially devastating disease1. Thanks to research, the cancer survival rate has doubled over the last 40 years and around half of patients now survive the disease. Around the world, there is incredible work being done in the field, which is significantly improving outcomes for patients. One shining example of ground-breaking cancer care is Cromwell Hospital in London.
Cromwell Hospital, located in the South Kensington area of London, is world-renowned for treating all types of cancer, including breast, bowel, blood, gynecological, prostate, liver, lung, skin, gastrointestinal and thyroid cancers. As well as access to a world-leading clinical team, Cromwell Hospital also offers rapid diagnostics, genetic testing, and leading cancer treatments. These include minimally invasive and robotic surgery, advanced radiotherapy, and some of the latest cancer drugs, which, based on genomic analysis, provide targeted therapy for cancer patients as a single agent or combination therapy.
We sat down with some of the hospital's leading experts to understand more about some of the work underway at Cromwell Hospital.
---