How to make the '5 Ways to Wellbeing' work in 2023
Fourteen years ago, the New Economics Foundation (NEF) set out five actions to improve personal wellbeing1 – with the view that making small improvements can help to tackle bigger health issues – and also help people to flourish at work.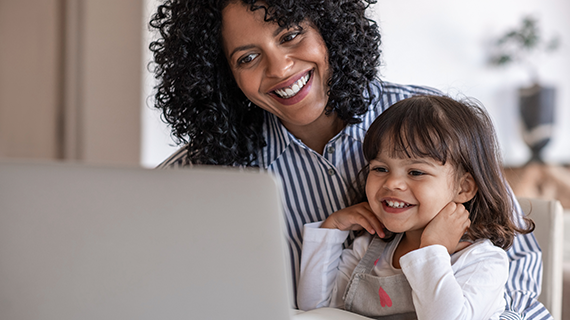 Echoing the familiar 'five a day' message for fruit and vegetables, the method is aimed at helping individuals to understand and incorporate wellbeing into their everyday lives. Many people have taken the advice to heart, making small yet valuable changes to their day-to-day routines.
The 'ways to wellbeing' have endured. But today, more than a decade on, and considering the impact of COVID-19, the cost-of-living crisis, economic uncertainty, and unrelenting pressures on professionals, how should the tips evolve for 2023 and beyond?
---
The 5 ways to wellbeing are:
Connect: Connecting with the people around us is a great way to remind ourselves that we're important and valued by others.
Be active: We know that there's a link between staying active and positive mental health and wellbeing. By making sure we are regularly moving our bodies, however we can, we can look after our mental and physical health at the same time.
Take Notice: Taking notice of our thoughts, emotions and surroundings is a great way to stay present and pay attention to our needs.
Keep learning: Learning new things is a good way to meet new people and boost our self confidence, which in turn improves our mental health and wellbeing.
Give: Research has found a link between doing good things and an increase in wellbeing.
---
A look at the ways to wellbeing, and how they're evolving
For Dr Robin Clark, Medical Director for Bupa Global & UK, the requirement to prioritise wellbeing has become even more important in the wake of a global pandemic, economic uncertainty, and a cost-of-living crisis.
He says: "Supporting your wellbeing, especially in times of crisis, can be difficult. We often ignore how we are feeling, until it gets overwhelming. Stress is a normal response to a difficult situation, but too much stress can be physically bad for our bodies and impact our emotional wellbeing."
He continues: "It is important that we learn how to deal with stress well, to face challenges resiliently, and doing this starts with taking small steps – such as the ones outlined in the 'Five Ways to Wellbeing'."
A healthy dose of realism is required
The 'take notice' suggestion is certainly still pertinent today. For Ania, a Barrister from South West London, it's important to reflect on the pressures of today's working life. She says: "There's no doubt that for me, work pressures have increased over the last few years. And, as the mum of two young children on top of my professional responsibilities, I think there's an important consideration which is to be realistic. It's really important to give yourself a break, realise that it's tough out there and nobody can do it all."
This is a sentiment reflected in Bupa Global's latest Executive Wellbeing Index which reveals that executives are reticent to speak out about their wellbeing concerns. More than one in ten (15%)2 global business leaders report that they've experienced symptoms of poor mental health but have not spoken to their colleagues about it.
Dr Robin Clark also asserts the importance of being honest and proactive about any issues: "It's important to speak to people you trust about what you're feeling and seek help as soon as possible. It's understandable that executives don't want to shout about their wellbeing challenges from the rooftops, but seeking guidance from people they know and trust can help address issues quickly."
New connections for a new world
Making connections has always been a central tenet of the five ways to wellbeing. There is strong evidence that indicates that feeling close to, and valued by, other people is a fundamental human need and one that contributes to functioning well in the world – and at work.
So, it's clear that social relationships are critical for promoting wellbeing and for supporting mental health. But has the enforced move to remote working that has characterised the last three years – and the ongoing shift to a hybrid working world – changed the way we make connections for good?
For Eleanor, a Marketing Communications Director, making time for informal virtual communications has been a must for coping during the pandemic and beyond. She says: "For me it's not just about Zoom meetings and opportunities to collaborate on formal projects. It's been just as important to make time for informal, social, catch-ups with my teams – even if we're not physically together. Having the ability to 'catch up' regularly fosters open dialogue and ensures that employees know that we value them and their wellbeing. And it helps our own wellbeing, as executives, too when we're better connected with those we work with."
The commitment to keep learning is more important ever
'Keep learning' is an important part of the five ways to wellbeing and will continue to be so as we look ahead. For executives today, this idea is particularly pertinent as they grapple with navigating unprecedented economic turmoil, an uncertain business landscape and plenty of new and evolving commitments – not least building a 'new normal' after several years of Covid-19 related upheaval.
Reflecting on the past two years, Ania comments: "It's been increasingly important for me to take time out of my day-to-day schedule to reflect and improve. It can be so easy to get caught up in immediate priorities, but without the ability to evaluate what's working well, and what needs to change, it's impossible to progress and do better."
And the impetus to learn and gain knowledge doesn't only make itself felt at work, but in other areas too. We know that people are often more fulfilled and happier when they pursue learning experiences they're interested in – from short courses, further education, or life experiences like travel. And it's crucial for even busy executives to make time to pursue this type of fulfilment outside of office life.
'5 ways to wellbeing' for 2023
It's clear that the five ways to wellbeing are as relevant today as they were fourteen years ago. But it's also apparent that there are some considerations needed to reflect today's pressures and priorities.
As Dr Robin Clark confirms: "In times of significant change and uncertainty, where pressures are likely to be extensive, it can be easy to overlook the day-to-day actions which can help to alleviate stress. But small actions – like those outlined in the '5 Ways to Wellbeing' – can make an important difference."
---
TAKEAWAYS FOR 2023
Connect: Connections are more, not less, important in a new hybrid working world. Stay in touch with dispersed colleagues, family, and friends, and make time to catch up.
Be active: Exercise can fall by the wayside in busy times – but even as they face unprecedented challenges, executives must make time to stay active how and where they can.
Take notice (but be realistic): Times are challenging, and realism is important – you can't do it all and it's important to recognise and accept this.
Keep learning: Even in times of stress it's important to reflect and assess, and to dedicate time to learning about the things that make you feel fulfilled.
Give: It's important to help each other – we know it's good for wellbeing and increasing satisfaction.
---