How to look after your mental and physical health for the long-term
It's no secret that men (or those assigned male at birth whose gender identity now differs) are at higher risk for many serious diseases, including heart disease, lung cancer, and HIV – as well as facing unique health problems like prostate cancer. And we know that men are prone to depression and mental health issues too.
But, while it's not always the case, men can also be reluctant to seek help for health issues, or even acknowledge when there may be a problem. What's more, we know that many conditions have gone undiagnosed, or treatment has been left later than usual, due to the disruption caused by the COVID-19 pandemic.
To improve men's health, it's important to raise awareness about preventive action and regular healthcare for men of all ages – reminding men that early intervention saves lives. And, as recently demonstrated in the men's health MOT campaign, the message to men today is that it's crucial to take notice of what's going on in your body and mind.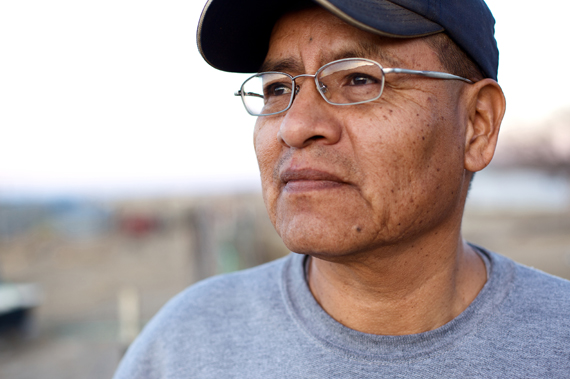 Get to know your 'normal'
Picking up on problems early, and treatment at an earlier stage, is important for a speedier recovery. On the flip side, delaying medical intervention can mean minor problems become more serious and more difficult to treat. It's crucial to get to know what's 'normal' for you – whether that's sleeping patterns, your weight, or your bowel movements – and seek help if something changes.
Depending on your problem, your GP will usually be your first port of call – although a pharmacist may be able to help with minor illnesses.
Dr Robin Clark, Medical Director for Bupa Global & UK says: "It's essential to see a doctor if you have any symptoms you're concerned about – and to attend appointments for regular screenings too; they really could be life-saving. There's no need to be embarrassed about any issues either - the doctors across our health clinics are trained to make sure they're able to put people at ease if they feel anxious, and rest assured, we've seen it all before!"
Prioritise exercise and keep moving
Keeping active is beneficial for both physical and mental health. Regular exercise can reduce your risk of major illnesses, such as coronary heart disease, stroke, Type 2 diabetes, and cancer – and can lower your risk of early death by up to 30%. And the good news is that, according to Bupa Global's Executive Wellbeing Index 2021, nearly half of respondents worldwide (42%)1 also listed exercise as their preferred mental health coping strategy.
But it's not just about doing a home workout or taking out a gym membership. Walking, playing outside with your children, and even gardening are all great ways to get your blood pumping. For most people, the easiest way to get moving (and stick to it) is to make activity part of everyday life, like walking to work or cycling instead of using the car to get around. However, the more you do, the better, and taking part in activities such as sports will make you even healthier.
Dr Robin Clark says: "For physical activity to benefit your health, you need to be moving quickly enough to raise your heart rate and make your breathing faster. This is called moderate-intensity activity. An activity where you have to work even harder is called vigorous-intensity activity, and taking this sort of exercise - which increases your heart rate and breathing quite a bit - has even more benefits."
It's good to talk
It's important to have people around you personally who you can turn to in times of ill health or worry. Nothing can replace the advice of doctors, but a support network of friends and family can help you to stay well and healthy, and to spot problems early.
Finding someone who you can talk to – whether that's a therapist, a support group or your GP – can be the first step to overcoming issues and leading a happier, more content, life.
Dr Robin Clark comments: "Men can feel awkward talking about their problems, but opening up to friends, family, professionals, and even work colleagues can prove really beneficial. Asking for support from your workplace, for example, can be make or break in tackling mental health issues – whether that's through the provision of practical assistance from work, or just ensuring you have time and space to make and attend the appointments you need."
Make small changes
It's important to take small steps and make incremental changes to your lifestyle to ensure you're able to stick to your new routine.
Dr Robin Clark says it's important to set realistic goals; "The first step to improving your health is to take stock of where you are now. Think about the last time you had a blood pressure check or stepped on the scales – and do it. And importantly, it's crucial you attend a preventive screening you're invited to."
Resources for customers
Bupa Global has resources for you and your family. If you're a Bupa Global customer and have a health concern, the Global Virtual Care (GVC) service provides confidential access to a global network of doctors by telephone or video call, with virtual appointments available 24/7 in multiple languages. This will enable you to speak to a doctor at a time that suits you.
Bupa Global customers also have access to our Healthline service, which gives access to general medical information (mental and physical) as well as providing advice from health professionals and referrals for a second medical opinion.
Alternatively, if you have access to Bupa Global through your employer – you will be able to access Bupa LifeWorks, our Employee Assistance Programme. This service entitles Bupa Global policyholders' access to trained advisors 24 hours a day, 365 days a year.
Global Virtual Care is not regulated by the Financial Conduct Authority or by the Prudential Regulation Authority. Global Virtual Care is provided by Advance Medical, a Teladoc Health Company, and Bupa LifeWorks is provided by LifeWorks who are both service providers for Bupa Global. Bupa Global is not responsible for any actions or omissions carried out by these third parties in the provision of these services.
When using the term 'men' in this article, we recognise this advice will be pertinent to cisgendered men, as well as trans and non-binary individuals with other gender identities, and who have biologically male anatomy, such as the prostate gland. If you are transgender or non-binary then your medical needs might be different. Please ensure you speak to your medical professional to access the healthcare appropriate to you.