Moving from the city to the countryside – is it for you?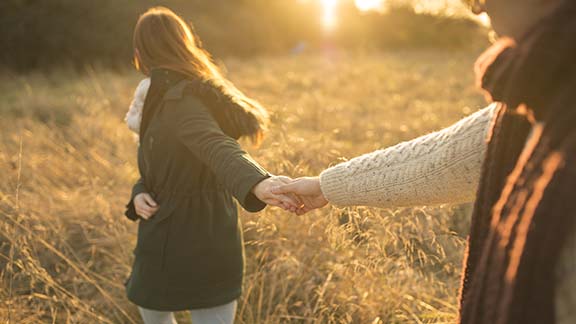 Motivated by the prospect of a better work-life balance, easy access to the great outdoors and cheaper living costs, more people are taking advantage of the flexible work practices afforded by technology and moving out of urban centres. But is the reality of rural living everything they hoped for? Is life in the country worth the loss of inner-city amenities?
Swapping city living for a rural idyll was once associated with the golden age of retirement, but a growing number of younger workers are exchanging urban postcodes for a place in the country. Demographic reports from Australia reveal that Greater Sydney lost 15,000 residents to internal migration over 2013–141 – a trend also seen in Melbourne – as former city-dwellers left for regional Victoria. And in the UK, ONS survey has shown that, for a number of years, the number of people moving out of London is higher than the number of those moving in, while the opposite happens in other parts of southern and eastern England2.
Escape to the country
Thirty-one-year-old Marketing and Programme Coordinator Caitlin Burgess and her husband recently joined the exodus, swapping the congestion of Bondi in New South Wales for the peace and quiet of Riddells Creek, in the foothills of Victoria's Macedon Ranges.
"We wanted to find an area that was more financially viable than Sydney," Caitlin says. "We didn't want the constant stress of paying down a huge mortgage to live in a house in the city. Now we both work in the central business district, but our commute is much easier – and cheaper – with a 48-minute train ride into the city. Our previous commute took the same amount of time or longer, and involved a train and a bus, and sitting in traffic."
For 36-year-old mother-of-two Frances Rose, time spent commuting became a thing of the past when she opted to work remotely to make her dream of living in the country a reality. She now works as Head of Research at a telecommunications company from her thatched cottage in Bradford on Avon, Wiltshire.
"When you have a laptop and an internet connection, just about anywhere can become an office," Frances says. "And this style of employment gives me so much more flexibility in terms of childcare and work-life balance."
The Office for National Statistics has recorderded the number of people working exclusively from their own home in the United Kingdom almost doubling from 2008 to 2018.3
The motivation behind the move
For Caitlin, it was the pursuit of a more active and healthy lifestyle, and a chance to play a part within a smaller local community, that prompted the decision to move. "Everyone seems to know everyone else here and they're very generous with their time and advice, which really helps newbies like us. We can't wait to get stuck in. We're in the process of getting some hens and have built a beehive in preparation for beekeeping."
It's this back-to-basics mentality that Frances also shares, as well as a desire for her children to grow up surrounded by plenty of green space. "We loved living in London, but after we had our first child, we were increasingly conscious of how frenetic city life was. My husband and I were raised in rural areas in Worcestershire and Yorkshire, and we feel that fresh air and a slower pace of life are important for our children as they grow up. Our house in Bradford on Avon backs on to fields, so long walks with the dog are easy, and we have a big garden full of fruit and vegetables. That means that our two sons can learn about where their food comes from and enjoy growing their own vegetables too."
Is it all plain sailing?
It's undeniable that relocating to the country signals a substantial change in lifestyle, and while many people are keen to embrace this, swapping city for country often requires a period of adjustment.
"We had to start again in a lot of ways," Caitlin admits. "My husband moved with his work as a sales consultant for an IT company, but I've taken on a new role. The biggest negative is moving away from friends and family. We're used to having a close group of friends we've known forever just a short distance away."
However, by commuting into the city five days a week, Caitlin still feels connected to her 'old' life. "I think we get the best of both worlds. People thought we might be isolated or miss the hustle and bustle, but we still get that during the day, and then we get to go home to rolling green hills in the evening."
Getting used to a slower pace of life is one thing, but losing the convenience of city living is something Frances still sometimes misses. "When you live in a big city, you have easy access to food from all over the world for granted. There's no home delivery here, so takeaway options are limited. Fresh local meat, eggs and milk are great, but it's hard to find speciality products like kefir or almond oil. We also lack a decent local gym, which I really miss."
The effect on your health and happiness
It was a lack of access to amenities that Frances and her family felt most keenly when her eldest son was unwell and needed an operation last year. "We live near hospitals, but we ended up having to go back to London to see an ear, nose and throat specialist, as there wasn't the same provision locally, which was very stressful."
In terms of their overall health, however, both Frances and Caitlin feel that swapping an urban environment for rural surroundings has improved their wellbeing. In fact, a 2016 report into the therapeutic benefits of 'green care interventions' supports this sentiment. Commissioned by Natural England from the University of Essex and Mind, the report found that nature-based therapies, focused on environmental conservation and horticulture, have been effective in treating people with mental health issues4.
In addition, people living away from traffic-choked thoroughfares reduce their exposure to potentially health-damaging levels of pollution – as evidenced by a study published in The Lancet that identified a link between dementia sufferers and their proximity to major roads5.
As technology affords us more professional freedom and the trend for flexible and home working shows no sign of declining, it seems likely that urbanites will continue to move in their droves to the countryside.
But before embarking on your own escape to the country, it's important to consider the motivations behind your move, the compromises you and your family might need to make, and the benefits you hope to reap. Have you considered what you might be gaining – and losing – in the process, and have you planned accordingly?
With something as transformative as a city-to-country relocation, success will hinge on preparation and will give you a better chance of making the most out of your new life.
For more insight into finding happiness amid the pressures of modern life, check out this article on the key to success in the 21st century.