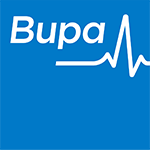 Bupa Global is one of the world's largest expatriate health insurers, providing our customers access to treatment around the globe.
We work closely with our network of hospitals, clinics, doctors, intermediaries and partners to enable access for our customers to world-class healthcare.
Whether you are new to Bupa Global or are already a partner with us, this page can direct you to information on:
Our provider application process
How to pre-authorise treatment
How to submit a claim
Our latest news for providers
If you have any questions or would like to pre-authorise a treatment, please get in touch.
The Bupa Global difference
Over 40 years of medical expertise and dedication to health. A global team of advisers and health experts who, between them, speak multiple languages – and a service that exceeds expectations. These are just a few of the things that make Bupa Global different. Explore how we provide you with world-class cover and stand apart from the rest.
Allowing access to a network of over 1.2 million medical providers around the world, our international medical insurance gives globally minded customers the flexibility to choose where and how they receive treatment.

This testimonial is based on Mike and Robyn's experience as globally mobile expatriates. Please view our range of global health plans to find out what we can cover.

Health insurance isn't just about your health. It's also about not worrying about unexpected costs. With us by your side – one of the world's leading international health insurance companies – you can simply focus on enjoying life.

This testimonial is based on Peter's experience as a globally mobile expatriate. Please view our range of global health plans to find out what we can cover.