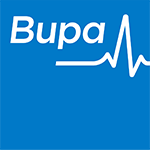 The importance of health insurance in Australia
If you're coming to Australia to work, study, live or visit, the last thing you want to worry about is what happens if you get sick or have an accident. As an international visitor, you may not be eligible for cover with Medicare, Australia's public healthcare system.
Bupa Australia offers a range of health insurance products specifically designed for people coming to Australia to work, study, live or visit. On some overseas visitor visas, it is a requirement that you have an adequate level of private health insurance prior to arrival before a visa will be granted. For those applying for the Subclass 482 Visa, all of Bupa Australia's Overseas Visitor working products meet the minimum level of cover required by the the Australian Government Department of Home Affairs.
Whatever your class of Visa, Bupa Australia has a level of cover to suit your needs, and you can join online before you arrive so you're covered when you get here.
In order for us to assist you appropriately with your move to Australia, please complete the following and we will contact you shortly*.
* If we are unable to speak with you by telephone then we will contact you via email, therefore please ensure you check your junk and/or spam folder.
Bupa Australia
Bupa Australia is the largest privately managed health insurer in the country. It is part of the global Bupa health and care group, which looks after the health needs of more than 22 million people in over 190 countries.