Advice on how to cope if you're living abroad during the pandemic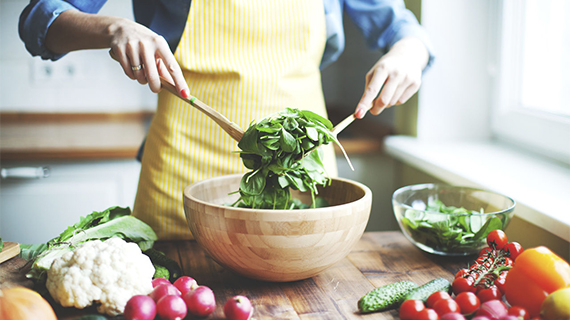 Nations across the globe are grappling with the short and long-term consequences of COVID-19. Governments around the world have put social-distancing policies, and travel restrictions in place, and flights are all but grounded. As a result, millions of people are now isolated from their loved ones and communities.
Living away from family and friends is often the hardest part of being an expat.
The process of getting used to new cultures and routines living abroad, is often part of the adventure. But having no certainty on when the pandemic will be over and when travel may resume even the most seasoned members of the expat community may find the situation starting to take its toll on their mental health and wellbeing1.
So what simple steps can you take to help with feelings of homesickness if you're living overseas?
Manage your emotions
It's natural to be experiencing a range of emotions – from missing your network of friends and family, to mourning plans that have been changed by the pandemic.
Tara, a British expat who has lived in Madrid for 18 years admits that she has found it challenging to endure the severe lockdown regime in Spain. Her family relocated for her husband's role in commercial real estate. She has not been allowed out of the house except to get food and medicine, not even to exercise2, which has taken a toll on her own, and her family's, mental health.
'Physical confinement has had an impact on us mentally. Sometimes we just feel down and helpless, other times lonely and anxious,' she says. 'But the situation is temporary, and eventually we'll regain normality, so we try to focus on that and remain positive.'
Dr Naveen Puri, a Lead Physician with Bupa UK, says, 'It's important to take time to express and recognise the emotions that you are feeling, and where they are coming from. Understanding them is the easiest way to accept the new reality and ensure that you're not manifesting these emotions unproductively and negatively impacting your mental health. Then you can assess what, if any, actions can be taken'3.
Feeling the distance
Jill is an American public health expert that has been living in Singapore for the past two years with her husband, an executive at a local university. Since the pandemic began, she has made an effort to speak to her family overseas. But she still struggles with not knowing when she will be able to see her two daughters or siblings again, with no real timelines in sight for when flights will resume to America or London, where they live.
'With normal work routines being disrupted, you may have time to chat to family and friends when you normally wouldn't be able, like first thing in the morning on weekdays or between afternoon meetings,' says Jill. 'This can help if you're feeling disconnected from loved ones who are far away.'
On top of the distance, it's common to feel guilty about not being physically able to support people you care about who are more at risk.
Madrid-based Tara has experienced this, 'I've found it difficult not being able to frequently visit France, where my mother lives, to take care of her,' she says. 'It makes me feel helpless, and I'm concerned about her possibly catching the virus.'
One way to try and manage this without being physically present is, where possible, to provide practical help from afar.
For Tara, it helps to use delivery apps like Jow to send her mother fresh produce, flowers and groceries, and order medication and household supplies online so that she knows her mother is taken care of and not putting herself at risk.
If you are feeling the distance, it's natural to want to keep up with what is going on in their countries and cities. But too much information may do more harm than good. While Jill does worry about the state of the world, especially countries where her family members live, and keeps up with the news to stay informed. But she restricts this to once a day to avoid being consumed by it.'
Sharing experiences
Research shows that social connections protect both physical and psychological wellbeing, whereas loneliness has been linked to mental health conditions including depression, anxiety, and a decline in cognitive faculties4,5.
'We've made an effort as a family to meet on Zoom every Sunday for dinner,' says Jill. 'The virtual "connectedness" has been extremely reassuring. We talk openly about our emotions and share tips on coping strategies. It helps ground me and make me realise that we're all struggling to find a new sense of normality.'
Rather than focusing on how challenging it is to be so far from home, Jill has found it uplifting to look for new ways to share experiences with her friends and family. She has been keeping in touch with friends from high school and college, and old neighbours from the US, people she has common interests with.
'The pandemic has given me the opportunity to do things I don't usually have the time for, with the people I miss at home, like joining a book club,' she says.
In America, Quarantine Book Club has taken off – a platform that gives readers the opportunity to read together and talk to authors via online Q&As. Meanwhile in the UK, Salon London has launched a fortnightly book club and upped the frequency of their live author talks to stream on YouTube twice a week.
Chefs all over the world are also using the situation as an opportunity to offer tutorials and how-to videos on their own online platforms. So it's worth following the masterminds behind your favourite restaurants back home on social media to get inspiration for meals from home you might be missing.
This is something Jill has found particularly helpful. 'I've being trying to make some of my friend's favourite comfort food recipes as they bring back fond memories of my time in Washington, especially pumpkin pie,' she says.
Don't neglect your physical health
For those who are able to, maintaining physical health through regular exercise is proven to positively impact mood and mental health6. Although exercising may be more difficult in some countries where movement outdoors may be more restricted. 'Video calling friends and family and exercising all together has been a great way of keeping me motivated,' says Tara. 'I've joined live yoga sessions with one of my best friends in London. It's helped me stay committed and I feel more connected with the people closest to me, wherever they may be in the world.'
Bupa Global resources for customers
Bupa Global customers have access to our Healthline service, which gives access to general medical information on COVID-19 and other medical conditions (mental and physical) as well as providing advice from health professionals and referrals for a second medical opinion.
If you're a Bupa Global customer7 and have a health concern, Global Virtual Care is a smartphone application that provides confidential access to a global network of doctors. You can seek professional advice via telephone or a video call, with same-day virtual appointments available 24/7 in multiple languages. This enables you to speak to a doctor at a time that suits you.
Alternatively, in times like this, support services such as employee assistance programmes (EAPs) really come into their own. If you have access to Bupa Global through your employer, you may be entitled to use Everyday Resources our Employee Assistance Programme*.
With Everyday Resources Bupa Global policyholders can access trained healthcare professionals 24 hours a day, 365 days a year, in multiple languages, via phone, email or online. They are there for confidential mental health advice, guidance and support for any work, life, or personal concern.
* Global Virtual Care is provided by Advance Medical, a Teladoc Health Company, and Everyday Resources is provided by Workplace Options LLC who are both service providers for Bupa Global. Bupa Global is not responsible for any actions or omissions carried out by these third parties in the provision of these services.
---
1. Expat.com, Coronavirus: The crisis through the eyes of expats around the world (https://www.expat.com/en/expat-mag/3106-covid-19-expats-give-us-an-insight-of-life-around-the-world-during-the-pandemic.html)
2. UK Government, Travel advice (https://www.gov.uk/foreign-travel-advice/spain/coronavirus)
3. CDC, Taking Care of Your Emotional Health (https://emergency.cdc.gov/coping/selfcare.asp)
4. Heinrich L. M., & Gullone E. (2006). The clinical significance of loneliness: a literature review. Clinical Psychology Review, 26(6), 695–718. pmid:16952717
5. Cacioppo J. T., & Patrick W. (2009). Loneliness: Human Nature and the Need for Social Connection. W. W. Norton & Company.
6. Hearing, C. M., Chang, W. C., Szuhany, K. L., Deckersbach, T., Nierenberg, A. A., & Sylvia, L. G. (2016). Physical Exercise for Treatment of Mood Disorders: A Critical Review. Current behavioral neuroscience reports, 3(4), 350–359. https://doi.org/10.1007/s40473-016-0089-y
7. Available to all policyholders with member numbers that start with 'BI'