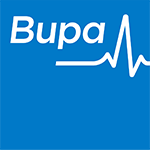 Correct as of: 21 September 2022
These are extremely difficult and uncertain times for our customers and colleagues around the world and we want to reassure you that we are doing all that we can to keep everyone safe. We are staying close to the latest advice on coronavirus (COVID-19) from the World Health Organisation (WHO) and proactively implementing measures to limit the spread of the infection. Supporting you through this rapidly evolving situation is our priority. We have created this site to keep you informed and updated of the range of services and products available and to provide answers to the most commonly asked questions.
To all our customers, colleagues and their families, please stay safe and follow the WHO guidelines on how to keep yourselves and others protected.
Which product would you like information regarding COVID-19?
How to overcome mental health preconceptions
Read how to overcome your own mental health preconceptions
Frequently asked questions
What is coronavirus (COVID-19)?
The current outbreak of coronavirus (officially known as COVID-19) has been dominating the headlines. Understandably, you may feel worried or concerned about how the situation is unfolding.
What is coronavirus?
Advice from the World Health Organisation