As balancing profit with purpose becomes increasingly more important to investors, employees and customers, what changes can we expect to see in the way we do business?
After a radical shake up of work and life, it's no wonder that for many executives around the world, balancing profit with purpose has gained a new urgency. "I think that post-pandemic, people have a much greater sense of personal purpose; they want the businesses and organisations that they work in and for to reflect that," says Claire Eades, CEO and founder of Marmalade Film and Media, a purpose-driven creative communications agency that helps their clients communicate the good they do.
"Where we once looked to institutions for leadership on issues, we are increasingly looking to businesses and brands to improve our life experience, and in return, we reciprocate with brand love and loyalty," Eades says. "Purpose has never been more relevant than now."
The wider adoption of ESG (environmental, social and governance) goals is something that is becoming increasingly common among businesses. Figures from Bupa Global's Executive Wellbeing Index 2021 found that a third of executives believe their organisation understands the importance of balancing profit with purpose1, while another 35% want to increase that focus.
Businesses around the world know a commitment to ESG is important. A growing number of companies are committing publicly to environmental promises. One of these companies is Hunter, the British heritage outdoor lifestyle brand that has recently expanded in China, its fastest-growing market. It has recently unveiled a new initiative to solidify its environmental and charitable policies such as donating boots to those affected by natural disasters globally, and working with the Forest Stewardship Council on sustainably and ethically sourced natural rubber.
"Our history is rooted in protection," CEO Paolo Porta explains. "For over 160 years we have protected our community from the elements. We will continue to develop this legacy in two ways; by protecting the rights of every person in our supply chain, and by working with charities to protect the things that we value: our people and our planet."
For Sally Pain, Chief Sustainability & Corporate Affairs Officer at Bupa Global & UK, "an organisation's purpose can only be delivered through its people, so 2021 is a watershed moment for businesses to elevate the ESG agenda and empower their workforces to drive long-term change for the future."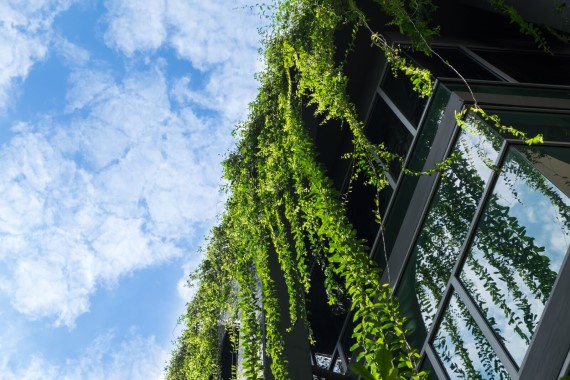 Good for business
Of course, it is not only altruism driving this: Bupa Global's data reveals that a third of executives believe that being more sustainable is good for business, while a further 33% say clear ESG goals are important for investors and customers.
Both of which are true. According to the 2020 Edelman Trust Barometer, 80% of consumers feel brands have a responsibility to solve society's problems2. That leads to consumer loyalty; according to Kantar Consulting's Purpose 2020 report, "Brands recognised for high commitment to purpose have grown at more than twice the rate of others3."
Meanwhile, sustainable investment has seen growth of 15% in two years, with assets of US$35.3 trillion, according to a report by Global Asset Management4."
Mental health gains
A commitment to doing good is also beneficial for employees' mental health. "In order to have good self-esteem and self-worth, it's really important to feel like what we do is meaningful," Dr Pablo Vandenabeele, Clinical Director for Mental Health at Bupa says. "A high salary for work that feels irrelevant and meaningless can only satisfy one for so long. Feeling like you're generally contributing to the greater good and making a difference to other people's lives or the environment, has a positive effect on our self-esteem and how we feel about ourselves; this will also reduce the feeling of burn-out. Lockdown has given us the opportunity to press the reset button and re-evaluate what's important to us."
As a result, committing to ESG goals helps with staff retention: more than a third of executives say employees want to work somewhere that has strong ESG goals, according to the Executive Wellbeing Index, with those in the UAE5 and Hong Kong the most likely to agree.
Pandemic-led change
Whilst many feared that ESG values would be dropped in times of difficulty, in fact the pandemic has sharpened a focus on core values, from the importance of sustainability and the increasing threat of climate change to supporting different communities.
As a result, interest in ESG investing is up. Research by Morningstar found that "even during a pandemic and extreme market volatility, investors continue to be interested and swayed by ESG information. In other words, interest in ESG investing is not going anywhere, and investment professionals would be well-served by incorporating it into their practices6."
Eades says that to effect change, "ESG needs to go hand in hand with a strong purpose that shapes how the business operates to benefit people and planet. You need the two aligned to create change. It needs to run through the veins of the business. I think you have to drive this from board level, which I think is happening."
Research by KPMG of more than 500 CEOs in Asia, Europe and the Americas found that 99% say they have a stronger emotional connection to company purpose since the crisis began7.
Many boards have already changed executive pay so that it is linked with ESG targets, with 80% more companies planning to do the same in the next three years, according to a survey by Willis Towers Watson8. Meanwhile there has been a demand for senior ESG talent, such as Fong Yee Chan, who was appointed to a newly created role at investment advisor The Vanguard Group in March 20219.
"Balancing profit with purpose is critical, which is why sustainability is one the core pillars of our new Bupa strategy. Over recent years, we have all become more aware of the realities of climate change. We know that human health and planet health are intrinsically interlinked, so the impact of climate change on health outcomes is undeniable – from respiratory illnesses to eco-anxiety," explains Sally Pain.
"As a healthcare leader this is particularly salient for us. We can't undo the damage that has already been done, but we can play our part in making the future healthier for humans and all life on our planet. Like many companies, we're starting at home, by making our own ways of working more sustainable. We're engaging our people so they come on this journey with us, and through everyday actions make progress to creating a better world," she adds.
---