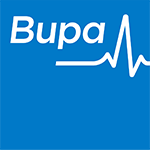 We work with healthcare providers globally that meet our standards, including ensuring that they are appropriately licensed and registered to perform the services provided to you by the relevant regulatory body in the treatment location.
There are a small number of healthcare providers that do not meet our standards where we will not cover the cost of treatment. These providers are listed below.
Remember that we also do not cover the cost of treatment carried out by:
Any providers who are not recognised by the relevant authorities in the country where treatment takes place, either generally or for the specific treatment being performed, or
Anyone resident at the same address as you or who is a member of your immediate family.
Provider name
Address
Specialty
Additional
information
Buchinger Clinic Marbella
Avenida Buchinger S/N 29602, Marbella
'Centro Medico Siesta' Clinic
C/Las Mararitas Ed los Arcos 07849, Santa Eulalia, Ibiza
Centro Medico Cala Llonga
C/Cala , 62 Bajo 07849 Santa Eulalia, Ibiza
Dr Pierre Albrecht
Marbella
Cosmetic Surgeon
GMC/Regulatory ID: 29/07945
Dr Allan Larsen
Marbella
Consultant Surgeon
Dr Pernille Knudtzon
Fuengirola
General Physician Regulatory ID: 292908516
Sundheds og Akupunturklinikken Vitafakta
C. Alfonso XIII, 2 Edif Virgen del Carmen 4B, 29640, Fuengirola
The Garden Medical Surgery Clinic
Ed Jardines Tropicales Local 1B-C/ Iris S/N Nueva Andalucia 29660, Marbella
Please select the country in which you require treatment. Please note if your country is not shown there are no unrecognised providers in that country.