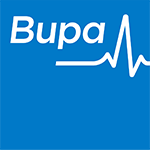 We work with healthcare providers globally that meet our standards, including ensuring that they are appropriately licensed and registered to perform the services provided to you by the relevant regulatory body in the treatment location.
There are a small number of healthcare providers that do not meet our standards where we will not cover the cost of treatment. These providers are listed below.
Remember that we also do not cover the cost of treatment carried out by:
Any providers who are not recognised by the relevant authorities in the country where treatment takes place, either generally or for the specific treatment being performed, or
Anyone resident at the same address as you or who is a member of your immediate family.
Provider name
Address
Specialty
Additional
information
Dr Kelvin Kai-Leung Ho
Hong Kong
Nephrology
Regulatory ID: M08921
Dr Samuel Fu
Melbourne Medical Practice, Suite 1608, Melbourne Plaza, 33 Queen's Road, Central Hong Kong
General Practice
Dermacare Central
801-804 Yu To Sang Building 37 Queen's Road Central, Hong Kong, Hong Kong
Dr John T Yu
Hong Kong
Dermatology
Dr Daniel Wu
Hong Kong
Orthopaedic/Foot surgeon
Please select the country in which you require treatment. Please note if your country is not shown there are no unrecognised providers in that country.