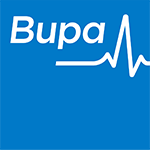 We work with healthcare providers globally that meet our standards, including ensuring that they are appropriately licensed and registered to perform the services provided to you by the relevant regulatory body in the treatment location.
There are a small number of healthcare providers that do not meet our standards where we will not cover the cost of treatment. These providers are listed below.
Remember that we also do not cover the cost of treatment carried out by:
Any providers who are not recognised by the relevant authorities in the country where treatment takes place, either generally or for the specific treatment being performed, or
Anyone resident at the same address as you or who is a member of your immediate family.
Provider name
Address
Specialty
Additional
information
Dr Christoforos Tsappas M.D.
27, Stelios Kyrikides St, Paris Court, Flat 203, 3080, Tsirio, Lemesos, Cyprus
Dr Matheos Polycarpou
Ethnikis Antistaseos Str No 30, P.O. Box 7022, Limassol
Urologist
Dr Tatiana Polycarpou
Ethnikis Antistaseos Str No 30, P.O. Box 7022, Limassol
General Physician/Acupuncturist
A T Chr Genesis Clinical Lab
1 Chr. Episkopou Paphou Katholiki, P.O. Box 56281, 3305, Lemesos
Durer Ltd
16, Aliakmonos, 3117 Lemesos
Sonia Karka
16 Aliakmonos Street Ayia Phyla, 3117 Lemesos
Physiotherapy
AIMIS Spine Plc
Spyrou Kyprianou Ave, 38 Ccs Bdg, 3rd Flr, Suite 301, 4154 Lemesos, Cyprus
Please select the country in which you require treatment. Please note if your country is not shown there are no unrecognised providers in that country.