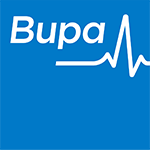 This is not a direct settlement program, you are still responsible for paying in full for your medications, after any applicable discounts, at the time of purchase. Simply present your Blue Cross Blue Shield Global card to your nearest Participating Retail Pharmacy.
With the Bupa U.S. Prescriptions Savings Program members will be able to purchase prescribed medications at a discounted price at over 55,000 pharmacies across the U.S. By presenting your new Blue Cross Blue Shield Global card, at a participating pharmacy, you can save an average of 25–30% on your prescription medications1.
You can also use the savings program to receive discounts on medications not covered on your Bupa plan.
For information on claims outside of the network visit our Frequently Asked Questions.
Participating Pharmacies
Please visit the pharmacy locator tool to find participating pharmacies in your area.
URx Services
Service is Number One Priority for Universal Rx
The exceptional service Universal Rx provide increases member satisfaction and improves utilization patterns – resulting in greater cost effectiveness for our clients. Clients choose Universal Rx for two main reasons; their track record for exceeding cost containment objectives, and their reputation for delivering outstanding member and client services. As pressure to control healthcare costs continues to increase, more and more organizations are exploring Universal Rx products and services to assist them in controlling costs while maintaining benefits.
Over the years, Universal Rx has broadened its experience and management skills and developed a proven formula for delivering cost-effective, high-quality benefit programs to diverse population of clients.
---
1 Savings depend on what medication you are purchasing and on the mark-up of the pharmacy's regular retail price. If the participating pharmacy's regular retail price is higher than the contracted price, you will receive a discount. If the pharmacy's regular retail price is lower than the contracted price, then you will not receive a discount.
Contact Us
For additional information, please call the Pharmacy Help Desk
The Pharmacy Help Desk hours are: Monday-Friday, 8:30am - 10:00pm and Saturday, 9:00am - 5:00pm (EST)