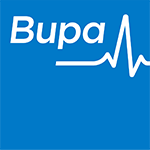 What Is Subrogation?
Subrogation is the process through which an insurance company seeks to recover medical care costs from another responsible party's insurance carrier.
For Bupa Global1, it refers to those times when you or your family may have submitted a claim for medical costs and expenses for which a third party is responsible. These types of claims could be car accidents, slip and fall claims, negligence claims or product liability claims.
In cases where a claim for services in the United States is in question, GeoBlue2 is responsible for administering the claim. GeoBlue uses Equian, an independent company, to assist them with the investigation and recovery process for these claims.
What Will Happen?
As part of the investigation process, you may be contacted by Bupa Global1 by phone or in writing, asking you to provide details regarding an incident or paid medical claim(s).
What You Need To Do
If you have received a communication from Bupa Global1 regarding a potential subrogation, you can fill out the online subrogation questionnaire. You will be asked to provide your Event Number which was provided in the correspondence. If you were contacted by phone, the Bupa Global1 representative will be able to complete this on your behalf.
You can also call Equian's toll-free Customer Service number and provide the information to a customer service representative on 1-888-259-6629.
Customer Service hours in the U.S. are as follows:
Monday through Thursday 8:30 am until 9:00 pm, Eastern Standard Time
Friday 8:30 am until 7:00 pm, Eastern Standard Time.
How Helping Us Will Benefit You
By providing Bupa Global1 and Equian with the requested accident-related information, you are able to take an active role in helping to control your healthcare costs. If Equian determines another party was responsible for your injuries, it may seek reimbursement from the responsible party or insurance.
---
1Bupa Global is a division of Bupa, an independent licensee of the Blue Cross Blue Shield Association.
2GeoBlue is the trade name for the international health insurance program of Worldwide Insurance Services (WIS), an independent licensee of the Blue Cross Blue Shield Association.