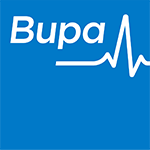 These Terms of Use (the "Terms of Use" or the "Agreement") describe the terms on which you may access and use the www.bupaglobalaccess.com website (the "Website"), which is jointly owned and operated by The British United Provident Association Limited ("BUPA") and Worldwide Insurance Services, operating under the trade name GeoBlue. By using this Website, you signify that you have read, understand and agree to be bound by this Agreement. BUPA and GeoBlue shall be referred to collectively as "BUPA/GeoBlue." Your continued use of this Website following the posting of any changes to the Terms of Use constitutes acceptance of those changes. In the event of any inconsistency between the Privacy Policy and this Agreement, this Agreement shall control.
We may revise the Terms of Use from time to time by updating this posting, with the new terms taking effect on the date of posting. You should review these Terms of Use every time you use the BUPA/GeoBlue website because they are binding on you. IF YOU DO NOT AGREE TO THE TERMS AND CONDITIONS SET FORTH HERE, PLEASE DO NOT USE THIS WEBSITE.
Termination
BUPA/GeoBlue reserves the right, in its sole discretion, to terminate your access to all or part of this Website, with or without notice. Examples of activity that may lead to a termination of your use of the Website include your breach of any of these Terms of Use.
This Website Does Not Provide Medical Advice
Material on this Website is provided for informational purposes only. Inclusion of information on this site does not imply any medical advice, recommendation or warranty. All information on this Website comes from Bupa/GeoBlue and its employees and is solely intended to provide information regarding Bupa/GeoBlue and the services it provides. Information provided on the Website is not a substitute for the advice of an appropriate medical professional or healthcare provider. While Bupa/GeoBlue facilitates relationships with U.S. healthcare providers and pharmacies ("Providers"), Bupa/GeoBlue assumes no liability for any medical advice, consultation, or services furnished by such Providers.
Bupa/GeoBlue does not recommend or endorse any specific services or other information that may be mentioned on this Website. Bupa/GeoBlue does not endorse any Providers, nor does it assume liability for facilitating provider-patient relationships with such Providers. Reliance on any information provided by Bupa/GeoBlue, Bupa/GeoBlue employees or otherwise appearing on the Website is solely at your own risk.
While all attempts will be made to keep this site current, information may become outdated over time, or superseded by subsequent disclosure. This Website could also include technical or other inaccuracies or typographical errors. Bupa/GeoBlue assumes no liability for the accuracy or completeness of, nor any liability to update, the information contained on this Website. Changes may be periodically added to the information and these changes will be incorporated in new editions of this Website.
Proprietary Rights in Website Content
Bupa/GeoBlue retains all copyright and other proprietary rights in the contents of this Website (the "Content"). Elements of this Website are protected by copyright, trade dress and other laws, and may not be copied or imitated in whole or in part. Nothing shall be construed as granting you any license under any patent, trademark or copyright of Bupa/GeoBlue or any third party. Certain portions of this Website contain information supplied and updated by third parties, or include links to third-party sites. Bupa/GeoBlue is not responsible for, and makes no warranty as to the accuracy of, such information or sites.
Bupa/GeoBlue claims no ownership in, nor any affiliation with, third-party trademarks or brand names that may appear on this site. Such third-party trademarks are used only to identify the products and services of their respective owners, and no sponsorship or endorsement on the part of Bupa/GeoBlue should be inferred from their use. You are not permitted to use the trademarks displayed on this Website without the prior written consent of Bupa/GeoBlue or the third party that may own the trademarks.
No Content may be modified, copied, distributed, framed, reproduced, republished, downloaded, displayed, posted, transmitted or sold in any form or by any means, in whole or in part, without Bupa/GeoBlue's prior written permission. You may download or print a copy of any portion of the Content solely for your personal, non-commercial use, provided that you keep all copyright or other proprietary notices intact. You may not republish Content on this Website or incorporate the information in any other database or compilation. Any other use of the Content is strictly prohibited.
Links to Other Websites
This Website may contain links to other websites. We are not responsible for the content, accuracy or opinions expressed in such websites, and such websites are not investigated, monitored or checked for accuracy or completeness by us. Inclusion of any linked website on or through this Website does not imply approval or endorsement of the linked website by us. If you decide to leave this Website and access these third-party websites, you do so at your own risk.
Limitation of Liability
Bupa/GeoBlue, its affiliates and any of its, or their, directors, officers, employees or agents shall not, under any circumstances, be liable for direct, consequential, incidental, indirect or special damages of any kind, or any other damages whatsoever, including, without limitation, those resulting from loss of use, data or profits, and whether resulting from the use or inability of use of any contents of this Website (or a Website linked to this Website), or any other cause and even if caused by negligence or if we have been apprised of the likelihood of such damages occurring.
The above limitation, or exclusion, may not apply to you to the extent that applicable law prohibits the limitation or exclusion of liability for incidental or consequential damages.
Disclaimer of Warranties
YOU UNDERSTAND AND AGREE THAT THE WEBSITE IS PROVIDED ON AN "AS IS" AND "AS AVAILABLE" BASIS AND THAT BUPA/GEOBLUE DOES NOT ASSUME ANY RESPONSIBILITY FOR PROMPT OR PROPER DELIVERY, OR RETENTION OF ANY PERSONAL INFORMATION. BUPA/GEOBLUE EXPRESSLY DISCLAIMS ALL WARRANTIES OF ANY KIND, WHETHER EXPRESS OR IMPLIED, INCLUDING, BUT NOT LIMITED TO, THE IMPLIED WARRANTIES OF MERCHANTABILITY, FITNESS FOR A PARTICULAR PURPOSE AND NON-INFRINGEMENT.
BUPA/GEOBLUE MAKES NO WARRANTY THAT (1) THE WEBSITE WILL MEET YOUR REQUIREMENTS, (2) THE WEBSITE WILL BE UNINTERRUPTED, TIMELY, SECURE OR ERROR-FREE, (3) THE QUALITY OF ANY INFORMATION OR OTHER MATERIAL OBTAINED BY YOU THROUGH THE WEBSITE WILL MEET YOUR EXPECTATIONS, AND (4) ANY ERRORS IN THE SOFTWARE WILL BE CORRECTED.
ANY MATERIAL DOWNLOADED OR OTHERWISE OBTAINED THROUGH THE USE OF THE WEBSITE IS DONE AT YOUR OWN DISCRETION AND RISK AND YOU WILL BE SOLELY RESPONSIBLE FOR ANY DAMAGE TO YOUR COMPUTER SYSTEM OR LOSS OF DATA THAT RESULTS FROM THE DOWNLOAD OF ANY SUCH MATERIAL.
NO ADVICE OR INFORMATION, WHETHER ORAL OR WRITTEN, OBTAINED BY YOU FROM BUPA/GEOBLUE OR THROUGH OR FROM THE WEBSITE SHALL CREATE ANY WARRANTY NOT EXPRESSLY STATED IN THESE TERMS OF USE. SOME JURISDICTIONS DO NOT ALLOW THE EXCLUSION OF CERTAIN WARRANTIES OR THE LIMITATION OR EXCLUSION OF LIABILITY FOR INCIDENTAL OR CONSEQUENTIAL DAMAGES. ACCORDINGLY, SOME OF THE ABOVE LIMITATIONS MAY NOT APPLY TO YOU.
Waiver of Jury Trial and Class Actions
BY ENTERING INTO THESE TERMS OF USE, YOU AND BUPA/GEOBLUE ACKNOWLEDGE AND AGREE TO WAIVE CERTAIN RIGHTS TO LITIGATE DISPUTES IN COURT, TO RECEIVE A JURY TRIAL OR TO PARTICIPATE AS A PLAINTIFF OR AS A CLASS MEMBER IN ANY CLAIM ON A CLASS OR CONSOLIDATED BASIS OR IN A REPRESENTATIVE CAPACITY. YOU AND BUPA/GEOBLUE BOTH AGREE THAT ANY ARBITRATION WILL BE CONDUCTED ON AN INDIVIDUAL BASIS AND NOT A CONSOLIDATED, CLASS-WIDE OR REPRESENTATIVE BASIS AND THE ARBITRATOR SHALL HAVE NO AUTHORITY TO PROCEED WITH AN ARBITRATION ON A CLASS OR REPRESENTATIVE BASIS. THE ARBITRATOR MAY AWARD INJUNCTIVE RELIEF ONLY IN FAVOR OF THE INDIVIDUAL PARTY SEEKING RELIEF AND ONLY TO THE EXTENT NECESSARY TO PROVIDE RELIEF WARRANTED BY THAT PARTY'S INDIVIDUAL CLAIM. IF FOR ANY REASON THE ARBITRATION CLAUSE SET FORTH IN THESE TERMS OF USE IS DEEMED INAPPLICABLE OR INVALID, OR TO THE EXTENT THE ARBITRATION CLAUSE ALLOWS FOR LITIGATION OF DISPUTES IN COURT, YOU AND BUPA/GEOBLUE BOTH WAIVE, TO THE FULLEST EXTENT ALLOWED BY LAW, ANY RIGHT TO PURSUE OR TO PARTICIPATE AS A PLAINTIFF OR AS A CLASS MEMBER IN ANY CLAIM ON A CLASS OR CONSOLIDATED BASIS OR IN A REPRESENTATIVE CAPACITY.
Indemnification
By accepting these Terms of Use, you agree to indemnify and otherwise hold harmless Bupa/GeoBlue and its officers, employees, agents, subsidiaries, affiliates, licensors, suppliers and other partners from any direct, indirect, incidental, special, consequential or exemplary damages resulting from your use of this Website. Without limitation of the terms and conditions set forth in our Privacy Policy, you understand and agree that Bupa/GeoBlue may disclose personally identifiable information if required to do so by law or in the good faith belief that such disclosure is reasonably necessary to comply with legal process, enforce this Agreement, or protect the rights, property, or safety of BUPA/GeoBlue and the public.
Jurisdiction
This Website (excluding linked sites) is controlled by Bupa/GeoBlue from its offices in the State of Florida in the United States. By accessing this Website, you and Bupa/GeoBlue agree that all matters relating to your access to, or use of, this Website shall be governed by the statutes and laws of the State of Florida, without regard to its conflicts of laws principles. You and Bupa/GeoBlue also agree, and submit to the exclusive personal jurisdiction and venue of the courts of the State of Florida with respect to such matters. Bupa/GeoBlue makes no representation that materials on this Website are appropriate or available for use in other locations, and accessing them from territories where their contents are illegal is prohibited. Those who choose to access this site from other locations do so on their own initiative, and are responsible for compliance with local laws.
Notices
Bupa/GeoBlue may deliver notice to you under these Terms of Use by means of e-mail, a general notice posted on this Website, or by written communication delivered by first-class U.S. mail to the address that you have provided to Bupa/GeoBlue. You may give notice to, or submit comments or questions to, Bupa/GeoBlue at any time via e-mail or by letter delivered by first-class postage prepared U.S. mail or overnight courier to the following address:
Bupa/GeoBlue
US Service Center
Attn: Terms of Use
Palmetto Bay Village Center
17901 Old Cutler Road, Suite #400
Palmetto Bay, FL 33157
E-mail:
[email protected]
Survival
The provisions of these Terms of Use entitled "Limitation of Liability," "Disclaimer of Warranties," "Indemnification," "Jurisdiction" and "General Provisions" will survive the termination of this Agreement.
General Provisions
Except as provided in a particular "Legal Notice" on this website, these Terms of Use, along with the Bupa/GeoBlue Privacy Policy, constitute the entire agreement and understanding between you and Bupa/GeoBlue with respect to use of this Website, superseding all prior or contemporaneous communications with Bupa/GeoBlue. These Terms of Use are severable, and in the event any provision is determined to be invalid or unenforceable, such invalidity or unenforceability shall not in any way affect the validity or enforceability of the remaining provisions. A printed version of these Terms of Use shall be admissible in judicial or administrative proceedings based upon or relating to use of the Website to the same extent and subject to the same conditions as other business documents and records originally generated and maintained in printed form. The section titles of this Agreement are displayed for convenience only and have no legal effect. Nothing in this Agreement shall be deemed to confer any third-party rights or benefits.