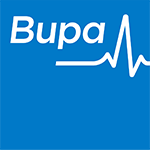 Your U.S. out–patient prescription drug benefit is designed to support you when you purchase prescription medications in the U.S. With your Blue Cross Blue Shield Global card, if you have a co-payment for eligible medications, you will pay only that, at time of purchase, so long as you have used a Participating Pharmacy. We will settle our part of the cost directly — so you don't have to worry about collecting receipts or making a claim for reimbursement.
For information on claims outside of the network visit our Frequently Asked Questions.
Prior Authorization
Specialty Prescribed Drug Products are drugs/pharmaceuticals or category of drugs/pharmaceuticals, that will require your physician to contact the pharmacy in advance to provide additional information for coverage approval purposes. These medications generally meet most of the following criteria:
1. are produced through biotechnology or recombinant DNA technology mechanisms;
2. are high cost (typically over USD 250 per dose or USD 1000 per month of therapy);
3. are generally, but not always, administered by injection;
4. require specialized patient monitoring, special handling, or unique education prior to use;
5. have restricted distribution procedures.
Examples of drugs that qualify as Specialty Prescribed Drug Products include, but are not limited to, drugs/pharmaceuticals that are used to treat Crohn's disease, hemophilia, growth hormone deficiency, RSV, cystic fibrosis, multiple sclerosis, hepatitis C, rheumatoid arthritis, and Gaucher's disease.
Download the Prior Authorization Form.
Participating Pharmacies
Please visit the pharmacy locator tool to find participating pharmacies in your area.
Formulary Drug List
The Universal Rx Formulary Drug List defines the co-payment tier status of the medicines most commonly prescribed.
Contact Us
For additional information, please call the Pharmacy Help Desk
The Pharmacy Help Desk hours are: Monday-Friday, 8:30am - 10:00pm and Saturday, 9:00am - 5:00pm (EST)