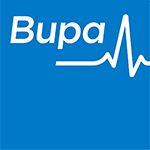 L'ensemble du contenu de notre site web est actuellement en cours de traduction et sera bientôt disponible en français. Cette page n'ayant pas encore été intégralement traduite, nous vous remercions de votre compréhension.
We are no longer selling travel insurance
From 1 July 2021 Bupa Global is no longer selling travel insurance.
If you have had a Bupa Global Travel product with us previously and need to make a claim on your policy, please download the relevant claim form for your case below. In order for us to evaluate your claim, we kindly ask you to submit the following information:
| | | |
| --- | --- | --- |
| | | |
| | | |
| | Fully completed claim form | |
| | If prescribed medicine has been purchased, a copy of the prescription should be enclosed | |
| | | |
| | If you have an annual travel policy, you should also send us your travel documentation stating the date of departure from and date of return to your country of residence. | |
| | In connection with baggage claims, PIR report or police report which describes the incident | |
To submit your claim by email, and any associated questions, the address to be used is the one mentioned below next to your product type.
For swift handling of your claim, please make sure to state your policy number in the subject line of the email/on the documents. Also, it is essential that the claimant, or the person in charge of submitting the claim on behalf of a claimant, provides all necessary documentation.
Please note that for your safety Bupa uses Transport Layer Security (TLS), a security protocol that encrypts email for privacy. TLS prevents unauthorised access of your email when it is in transit over internet connections. However, a secure TLS connection requires that both the sender and recipient use TLS. Most major email providers use TLS, however you may wish to verify this with your provider.
You are welcome to contact us if you wish to submit your claim in an alternative way.
Disclaimers
War zone
We only provide cover in AFGHANISTAN, CRIMEA, IRAN, IRAQ, NORTH KOREA, SUDAN, SOUTH SUDAN, SYRIA AND VENEZUELA if we have pre-approved the risk. You must contact us should you plan to travel to one of these countries.
Any cover approved may incur an additional premium.
Expeditions
Expeditions, mountaineering and trekking in Antarctica, the North Pole and Greenland are not covered by the insurance. Please note that we do not cover mountaineering that requires specialised equipment, regardless of destination.
If you have any doubts please send an itinerary (description of trip) to Bupa Global Travel.