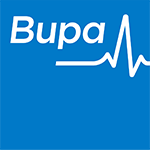 L'ensemble du contenu de notre site web est actuellement en cours de traduction et sera bientôt disponible en français. Cette page n'ayant pas encore été intégralement traduite, nous vous remercions de votre compréhension.
Registering with Bupa Global and our application process
Your profile
We ask you to upload a copy of your CV when applying, as this is a key part of the material that the resourcing team will review when considering any application and matching anyone to a job.
If you aren't able to upload your CV, please complete each section of your profile in full and to the best of your ability, so that the system can create a CV from your information.
The more detail you can provide us with, the better we'll be at matching you to the right job.
For ease, you can also apply using your LinkedIn profile.
Job search
On our UK and globally based jobs portal, you can also type in any key words relating to your experience or the title of the job you are looking for, and relevant matches will be displayed for you.
Applying for a job
Once you have registered, applying for a job couldn't be simpler. Just click on the 'Apply' option when you are viewing a job and your application will be sent to the resourcing team to review. When you submit your application you will likely be asked to answer a few pre-screening questions relevant to the particular role and asked to upload a copy of your CV.
View our UK and global jobs
View our Latin America jobs
Application process
Timescales for reviewing applications will differ between regions, but you will always receive a response to your application. The recruitment process itself will vary per role and region, but you will be updated along the way via phone and email (so please look out for these!). To view what stage of the process your application is currently at, you can also log in to your account.
If you are invited to an interview, a member of the resourcing team will be able to advise you on what to expect. This will vary in region, but will likely include an initial phone or digital interview, followed by one or more of the following forms of assessment:
Core competency interview
Technical/function specific interview
Online profiling assessment
Presentation, written task, role play
Assessment centre
If your application is successful and you're invited to join the team, the resourcing team will guide you through your onboarding journey.
Transmettre une offre de recrutement
Si vous consultez une offre de recrutement et considérez qu'elle correspond au profil de l'une de vos connaissances, cliquez sur le lien « Recommander un ami pour ce poste » et suivez les instructions pour transmettre l'offre à la personne concernée. Cette personne recevra alors un email l'informant que vous souhaiteriez lui recommander un poste puis pourra suivre le lien figurant dans cet email pour aller consulter le poste et postuler si elle le souhaite.
Assistance
Une fois connecté(e), si vous avez besoin d'une aide quelconque pendant le processus, l'outil « Assistance » comporte des FAQ qui constituent un premier recours de choix. Si vous ne trouvez pas ce que vous recherchez ou avez besoin d'une aide supplémentaire, vous pouvez contacter l'équipe chargée des ressources à BupaGlobalCareers@bupa.com.