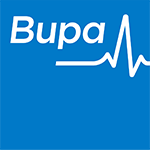 L'ensemble du contenu de notre site web est actuellement en cours de traduction et sera bientôt disponible en français. Cette page n'ayant pas encore été intégralement traduite, nous vous remercions de votre compréhension.
Malta Complaints
Making a Complaint
Listening to you
We're committed to providing you with a first class service at all times and we'll make every effort to meet the high standards we've set. If you feel that we've not achieved the standard of service you would expect or if you're unhappy in any way, then please get in touch.
In your communication please quote your policy number and identity card number and send us copies of any relevant documentation together with a detailed description of your complaint.
How will we deal with your complaint and how long is this likely to take?
Within five working days of receipt of your complaint we will send you a written acknowledgment which will include the next steps we will take to resolve it. If we are unable to resolve your complaint within two weeks of receipt of your complaint, we will inform you of the causes of delay and indicate by when the investigation is likely to be completed and the complaint resolved. Your complaint will be dealt with confidentially and won't affect how we treat you in the future.
Taking it Further
If we can't settle your complaint you may be able to refer your complaint to either the Office of the Arbiter for Financial Services or the Irish Financial Services and Pensions Ombudsman. To contact the Office of the Arbiter for Financial Services you can write to them at: 1st Floor, St Calcedonius Square, Floriana FRN 1530, Malta, or contact them by e-mail at complaint.info@financialarbiter.org.mt or by telephone on +356 21 249 245 (Freephone: 8007 2366). The Office of the Arbiter for Financial Services will not be able to start reviewing your complaint until the payment of the case fee (€25) has been made.

To contact the Irish Financial Services and Pensions Ombudsman you can write to them at Lincoln House, Lincoln Place, Dublin 2, D02 VH29, Ireland, or contact them via email at info@fspo.ie or call them on +353 1 567 7000. For more information you can visit their website, www.fspo.ie

The European Commission also provides an online dispute resolution (ODR) platform which allows consumers who purchase online to submit complaints through a central site which forwards the complaint to the relevant Alternative Dispute Resolution (ADR) scheme. For more information about ODR please visit http://ec.europa.eu/consumers/odr/ Referring a complaint to any of the above bodies shall be without prejudice to your right to take legal proceedings.