Skip navigation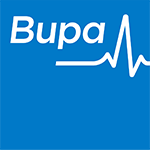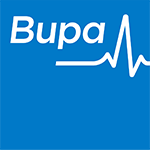 Cookies
Last updated: 7 August 2020
When you use our sites, we and third-party companies collect information by using cookies and other technologies such as pixel tags (for simplicity we refer to all such technologies as 'cookies'). A cookie is a text file containing small amounts of information which a server may download to your computer, mobile or tablet when you visit a website or use an app. A pixel tag (sometimes called a web beacon) is an invisible image with a line of code which is placed within an email message or on a web page.
There are different types of cookies which are used to do different things. These include letting you navigate between different pages on a website efficiently, remembering preferences you have given and helping us to identify ways to improve your overall site experience. Others are used to provide you with advertising, which is more tailored to your interests, or to measure the number of site visits and the most popular pages. To find out more about cookies visit aboutcookies.org or allaboutcookies.org.
To help you understand the different types of cookies we use on this website and what they do, we have grouped cookies into four categories as described in the 'Cookies used on our sites' section below. To see the cookies used on this site that fall into these categories, to control the types of cookies used and to see how long the cookies last, please use our cookies management tool tool.
Information collected via cookies and other technology
The cookies used on this site do not collect directly identifiable personal information such as name, address, email address etc. However, certain cookies may collect information which relate to a unique ID or another identifier which, when combined with other information, allow a profile to be created. This profile is used to target adverts to your interests. This ad personalisation is explained more detail in the section below.
Cookies used on our sites
We have grouped the cookies used on our sites into four categories as set out below. As well the cookies we use, we work with third-party companies who place cookies on your device. For a list of third parties we use, please see our cookies management tool tool. Please note that the data they collect may also be subject to their privacy policies.
When working with third-party companies we take steps to protect your data. For example, we place contractual limits on how data collected about people using our services is used and we regularly audit our sites to make sure only cookies we have authorised are being used.
1. Necessary cookies
These cookies let you move around the website and use essential features such as accessing secure areas of the website and identifying you as being logged in. These cookies don't gather any information about you that could be used for marketing or remembering where you've been on the internet. As these cookies are necessary for the correct functioning of our website, you are unable to control their use from within our cookies management tool tool.
2. Analytics cookies
These cookies collect information about how visitors use our websites including details of the site where the visitor has come from (e.g. referring domains, search engines, marketing campaigns):
pages viewed,
the site path of the visitor,
which content visitors are clicking on,
which products visitors are interested in and purchase and
the total number of times a visitor has been to our website.
We use the information to improve our website and enhance the experience of its visitors. We may share this information with analytics and search engine providers that assist us in the improvement and optimisation of our site.
3. Functionality cookies
These cookies allow our websites to remember choices you make (such as your username, language or the region you are in) and provide enhanced, more personal features. These cookies can also be used to remember changes you have made to text size, fonts and other parts of web pages that you can customise. They may also be used to provide services you have asked for such as watching a video or commenting on a blog.
4. Advertising cookies
These cookies are used to collect information about your browsing habits to deliver advertising more relevant to you and your interests. The personalisation of ads may be based on data collected about your use of our services (for example what pages you visit) and other data attributed to you by the ad platform. These include data points such as interests, age, gender and similar statistical characteristics inferred from internet browsing or marketing data that an advertiser holds about you.
To personalise our advertising and web experiences, unique identifiers such as an ID stored by a Cookie, or a Mobile Ad ID are used to help create an ad profile. These are unique codes set on your device's mobile operating system. Data that identifies you directly, such as name, mobile number or email address is not collected by the cookies or used for the purposes of advertising.
We work with carefully selected partners to show both personalised and non-personalised ads. These partners include advertising agencies and tech platforms who perform data analysis to enable personalised ad delivery and tracking. These companies may also use data collected from cookies dropped by other websites you have browsed on your device. This enables the display of ads based on your browsing behaviour, which may mean the ads you see are more relevant to your interests. This can also help to limit the frequency of adverts you see across the internet if you have already seen a particular ad.
These partners may use a process called cookie syncing to process data from other sources, including your browsing of other websites, to infer what type of ad might interest you. This activity is performed by matching the cookie ID assigned to your device with another cookie ID likely attributable to you but held in a different database. To find out more about how ad personalisation works please visit https://www.youronlinechoices.com/.
How can you control the use of cookies?
You can control the use of cookies at any time by using our cookies management tool tool. Alternatively, you can use your browser settings to manage cookies including deleting cookies previously stored and blocking cookies from being set.