Unlocking the key to success in the 21st century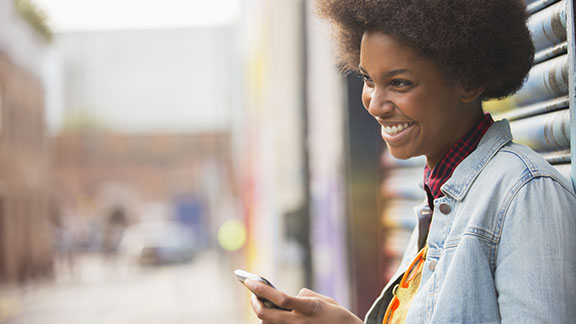 Corner office? Holiday home? New car? These were once the defining aspects of success, but the landscape is no longer so clear-cut.
In an Instagram-obsessed world, flaunting our success for all to see has become the new norm. When we're not overwhelmed by hearing about our colleague's triumphs at the gym or the latest achievements of our neighbours' kids, we're touring our friends' shiny new kitchens or seeing every last detail of our cousin's five-star beach holiday. Sometimes, it's hard not to feel like we're all competing in the race for ultimate success and happiness.
But what do these terms mean today? Are traditional measures of success like money and professional standing still as important as they once were?
According to experts like Emma Kenny, a psychologist specialising in life balance, there's now a greater focus on personal wellbeing when it comes to measuring success. Many of us now fear that we could still be working when our 70th birthday hits1, so the traditional signs of accomplishment are giving way to individuals chasing their personal dreams while working – even if that means a hit to their income or a step away from power circles.
"More people are coming around to the idea that living a life doing what you love is a life spent happy," Emma says. "And that by playing to their gifts rather than standards set by society, they can be successful in their own right."
From redundancy to head of a global corporation
Take Cheryl MacDonald. After years of seeking the traditional badges of success, she was made redundant from her role as a business analyst while on maternity leave in 2009. The Glaswegian had earlier trained in pregnancy yoga, enrolling in the course for her own enjoyment. Now she wondered whether that new knowledge was the key to a more holistic career.
"My priorities changed," Cheryl says. "My family was the most important thing to me, so working around their basic needs became fundamental to my happiness and what I equated with success."
When her son Caelen was just six weeks old, Cheryl took to her spare room and began teaching pregnancy yoga classes to local women. Word of mouth spread, and now her company, YogaBellies, has 100 franchises worldwide and she's worked from home ever since.
"Choosing a business based around a practice I love changed everything," Cheryl says. "It took a while to retrain my brain to accept a slower pace – learning to switch off from work was a big challenge for the first few years. My greatest advice to anyone thinking about becoming self-employed would be to set very definite boundaries in terms of your time. Plus, we're often taught to put success first, before our own health, which I don't buy into. Self-care is incredibly important to personal happiness and should be something we all prioritise."
Cheryl says her family and friends envy how happy and content she is when it comes to work-life balance. "I honestly can't think of anything I'd rather do, or any other way I'd want to work."
How the other half thinks
Even the big names who spring to mind when we consider success aren't necessarily driven by the goals that fit the conventional 'winning at life' definition.
"Too many people measure how successful they are by how much money they make or the people that they associate with," writes billionaire entrepreneur Richard Branson on his LinkedIn profile. "In my opinion, true success should be measured by how happy you are."
Ariana Huffington, founder of The Huffington Post, has made it her mission in recent years to encourage others to add a 'third metric' to the shared idea of success.
"To live the lives we truly want and deserve, and not just the lives we settle for, we need a third metric, a third measure of success that goes beyond the two metrics of money and power, and consists of four pillars: wellbeing, wisdom, wonder and giving."
When it comes to finding the elusive work-life balance, it seems we could learn something from Denmark. When her husband was offered a job with Lego, author Helen Russell swapped long office hours and (sadly unsuccessful) fertility treatments in bustling London for the rural Danish town of Billund.
So taken aback by the general happiness of locals, she spent a year investigating what made them tick, how they defined and maintained contentment, and whether there was anything to learn from their way of life.
In Denmark, standard working hours are 8am to 4pm, and there's nothing to gain from staying late; you're simply trusted to work as effectively and productively as you can during that time. Helen believes it's exactly that – trust – which is the key to Danish happiness.
"[That's] the number one reason the Danes are so happy," Helen says. "So try it. You'll feel better and save yourself unnecessary stress, and trusting the people around you can make them behave better, so it becomes a self-fulfilling prophecy."
The move certainly paid off for Helen and her husband. What they'd initially agreed would be a trial year turned into a permanent move, with their longed-for baby completing their family.
"Accepting the opportunity to move to Denmark and take a step back from my own career in the capital – after slogging it out for 12 years – gave me time to think about what I actually wanted: creative fulfilment, a more balanced life, and a chance to pursue my passions, rather than the money, prestige and linear career advancement I'd been socially conditioned to want."
It's all about you
What Helen, Cheryl and scores of experts2 agree on is that when it comes to success, your best bet is to look within, rather than seek the answer from others. You wouldn't let your peers tell you what to eat for dinner, what house to buy or who to marry, so why doggedly follow the life goals set out by anyone other than yourself?
"It might take a while to recondition your way of thinking: it's been ingrained since childhood," Cheryl says. "But give yourself time to really think about what happiness and success might mean to you. Then you can start exploring how to make it work for you."
What your parents and grandparents saw as 'the good life' doesn't stand up when it comes to the 21st century. Where once everyone was working towards the common goals of money, the highest social standing and a traditional family set-up, now it's all about personal happiness – whether that's choosing a career (or two or three) according to what makes you tick, prioritising out-of-hours life because it delivers more happiness than the office, or shaking off society's fixed definition of acceptable relationships.
We're defining our happiness for ourselves, and doing whatever we can to achieve it. That's what true success looks like.