Are extreme sports dangerous?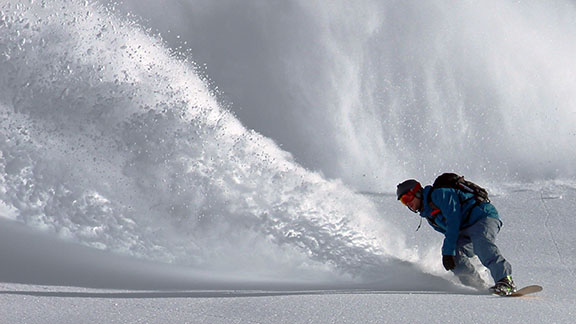 While many sports enthusiasts appreciate a well-played football match, the pace of a cricket series or the camaraderie of rugby, some need more adrenaline to fuel their enthusiasm for fitness.
That's where extreme sports come in. Whether they are faster, tougher or more dangerous, extreme sports usually include an element of risk, endurance or limits-pushing, due to speed, height, exertion, technical expertise – or a combination of these factors.
Extreme sports: now much less extreme
Dangerous sports date back at least to ancient Greece, with activities like gladiatorial combat involving weapons, water and wild animals. Meanwhile, chariot racing was a violent pursuit. Egged on by baying crowds, participants' deaths were considered relatively normal. Luckily, most of these activities have also died a death over the centuries.
What remains? Well, sports with ancient roots include football, lacrosse and polo, but while these started out as dangerous pastimes, they are now much safer and have become 'mainstream'.
In the last century, we've seen many other 'extreme sports' become less so, as better technology, safety equipment and training and regulation helps amateurs to enjoy activities that were previously restricted to those with specialist adventure sport training.
Whether on holiday, for a weekend adventure, or to tick off an item on your bucket list, why not consider the following pursuits? Snow, land, water or air: choose your adventure.
Snow
Skiing and snowboarding are more popular than ever, with 'no-frills' airlines and less expensive destinations opening up these exciting sports to beginners alongside experts.
Taking an ATV or skidoo out in the snow is a great way to explore a foreign destination. Ideally go with a local guide – it's easy to get lost in the mountains, with no cellular reception!
Water
Outdoor water activities like surfing, wakeboarding, kite-surfing, water-skiing, kayaking, scuba diving and white-water rafting are often exhilarating, but can be dangerous too.
Water activities often involve high speeds, strong winds, unpredictable waves, rapids and currents. These require real skill and technique to navigate, but don't let that put you off.
Just make sure you are with an expert who knows what they are doing and has the right equipment and certification. They will make sure you don't take on more than you can handle. If done right, you will have an adventure to remember.
Air
Skydiving, bungee jumping, paragliding: these activities are now much more accessible to beginners. With standardised training, global certification standards and reliable safety equipment, taking to the skies and even jumping out of planes is within reach of adventurous amateurs.
There's also the absolute essentials – like travel documents and a passport or visa, as well as cash and bank cards. Ships offer only the basic toiletries like shower gel and shampoo, so don't forget your washbag with your toothbrush, toothpaste and deodorant.
Land
Some 'extreme' activities developed in unlikely environments. For instance, free-running and parkour require athletes to use strength and agility to navigate their urban landscape. By seemingly running up or bouncing off buildings, railings and other man-made structures, their cities have become their 'jungle-gym', allowing them to perform jaw-dropping leaps and impressive flips.
These urban acrobatics used to be 'underground' pursuits, and while they are now more popular, the skills and feats showcased by participants are no less impressive. If you're interested, there are holidays that are specifically designed to teach you the skills you need. You can spend time with other beginners, expand your horizons and boost your fitness, while exploring a new country's urban landscape – potentially having a huge impact on your lifestyle in a short time!
Are you ready to take the leap?
Extreme sports are now often much less extreme, and their popularity, regulation and accessibility makes them much easier for anyone to enjoy. This trend seems set to continue, so if you want to test your limits on your next holiday, check out these links for inspiration: