Bupa Global's telemedicine service
At Bupa Global, we know how important it is for our customers to get the healthcare they need, when they need it. So, in addition to the worldwide, world-class network of doctors and facilities available on their health plan, we've teamed up with Teladoc Health to bring them 'Global Virtual Care' – to provide confidential* access to international doctors by telephone or video call.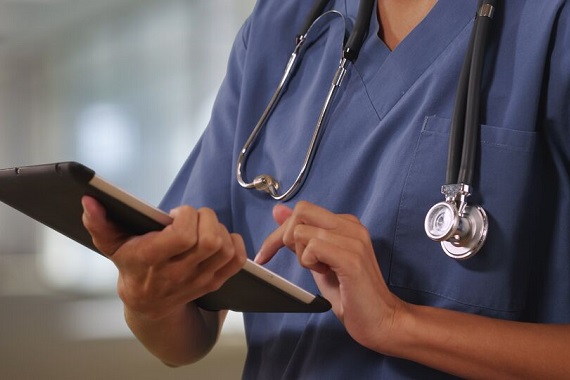 With Global Virtual Care, customers can speak to a doctor at a time that suits them, without worrying about work, holidays or family commitments. And because consultation notes are stored securely on the app, they're ready to share with their regular family doctor next time they visit.
Key features
At the touch of a button, Global Virtual Care provides customers with access to:
A global network of doctors, via phone or video
Medical guidance and consultations (for non-medical emergencies), to help customers better understand their symptoms
Same-day virtual appointments, available 24/7
Multiple language options
Consultation notes sent directly to their phone
Prescriptions and referral letters (subject to local regulations)
How do customers access the service?
Global Virtual Care is available via the MembersWorld app available from the App store and Google Play.
Once downloaded, customers can log in using their MembersWorld login email address and password. Dependants under the age of 16 are automatically added to the primary policy-holder's account.
Please note: We are currently unable to offer the app to Bupa Global customers (formerly known as 'ihi Bupa') who manage their health plan via MyPage (customers with a membership number in this format: 9876543-XXXX). However, these customers can still enjoy the benefits of our Global Virtual Care service. They simply need to call their usual customer service number.
All regions except Asia Pacific: +45 70230042
Asia Pacific region: +852 2531 8505
One of our Service team will take the customer's details and pass the request through to Teladoc Health who will arrange a call back from a doctor within the next 24 hours.
Please note we are unable to offer a scheduled appointment or call back at a specific time, if requested by the customer.
Policy holders who are aged 16 years and above will be required to request their own consultation. Main policy holders can request a remote consultation for any dependants under the age of 16 years old enrolled on the policy.
How can we support you?
We have various promotional materials available including a flyer, introductory presentation and an FAQ document. Speak to your Bupa Global representative to find out more.
Other health & benefit tools available from Bupa Global
To support both the physical and mental wellbeing of your individual, SME and Corporate clients, we also provide, as standard, a range of wellbeing benefits and programmes.
Second medical opinion: the opportunity to get another opinion from a leading international specialist. This service is available to all customers looking for confidence and peace of mind in their medical diagnosis at no extra cost.
Employee Assistance Programme**: Bupa LifeWorks provides 24/7 telephone counselling, information and resources to answer the personal concerns of employees and their dependants - to support them in times of need.
Assignment Support Programme**: Before your employees start a new role away from home, our Assignment Support Programme can provide them with personalised, comprehensive guidance on the host country such as local medical facilities and the healthcare system, fulfilling existing prescriptions, and much more.