1 in 4 people will experience a mental condition or neurological disorder in their lifetime1. But, of those, two thirds never seek help from a medical professional - whether that's down to stigma, neglect, discrimination or lack of support2.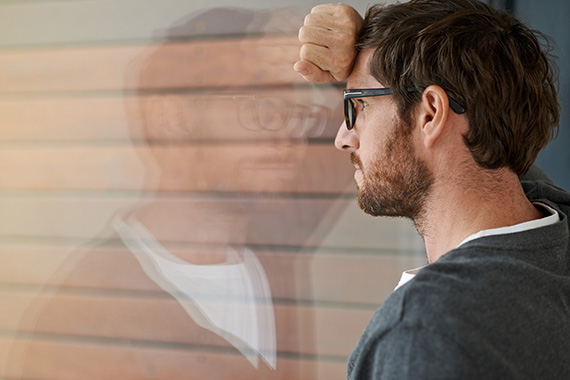 "Mental health issues can affect everyone", explains Dr Luke James, Medical Director for Bupa Global and UK Insurance. "Early diagnosis and treatment improves outcomes. Our new extended cover, which includes ongoing support for all mental health conditions, will ensure that more people than ever before can access the right help".
Changes to our health plans
At Bupa Global we believe that mental health and wellbeing are just as important as physical health. To support this, we have removed both annual and monetary limits across our plans for in-patient and day-patient mental health treatment, and now also include cover for ADHD, addiction and self-inflicted injuries.
We've already introduced the above enhancements to a large range of our health plans. Our aim is to have them applied to all of our remaining plans by April 2021.
Our comprehensive mental health cover includes:
The removal of mental health waiting periods, as we want you to be able to access your plan as and when you need it
The removal of mental health lifetime limits, as we know that mental health conditions can be complex and can reoccur
Enhanced out-patient benefits that are the same or no less than that of consultations for physical condition
The removal of our general exclusions for addiction, ADHD, and for self-inflicted injury*
Preventive health and wellbeing services
Our enhanced mental health benefits are supplemented by a range of preventive health and wellbeing products and services, such as physiotherapy, acupuncture and chiropractic cover**. We also offer access to a second medical opinion from leading international specialists and provide 24/7 phone support from our multilingual in-house medical experts.