Top tips for reducing stress at work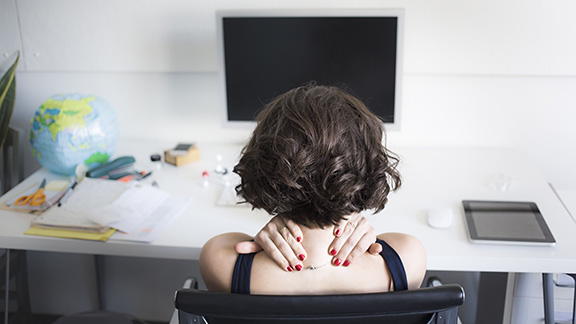 While each person's situation is unique, some scenarios increase the risk of work-related stress. Excessive workloads, unrealistic deadlines and long working hours are obvious culprits, but ineffective management, poorly defined roles, bullying and difficult relationships with colleagues are also common factors.
Many of us feel the need to reassess our lives once in a while. However, we often only focus on physical aspects, like losing weight, giving up bad habits or joining a gym. But with many of us spending around a third of our lives at work, it's important to address how work stress affects our health and wellbeing. In fact, nearly half a million people in the UK report work-related stress that is severe enough to make them ill1.
The effects of stress
Stress can manifest itself in many ways. Mental effects range from low confidence to indecision, while emotional symptoms can include depression, anxiety, irritability and mood swings. Stress can also have a physical impact. For instance, chest pains, loss of libido, lethargy or digestive problems.
Managing and avoiding stress could not only improve your professional and home life, but it could also help you live longer. As part of Bupa Global's commitment to delivering longer, healthier, happier lives, we caught up with leading psychologist Oliver James.
"There's very good evidence to show that if you suffer depression or anxiety as a result of stress, it shortens your life," Oliver says. "It makes you more prone to heart attacks and other illnesses. And when you're home, you're more likely to be short-tempered, and you're more likely to struggle with personal relationships.
"The fundamental problem is that the vast majority of us now work in sectors where it's really difficult to measure the contributions you're making within your organisation. Whereas once you needed to make 100 dolls a day to be paid a certain amount, in this environment you have to be evaluated by your boss's personal, subjective judgement of the value of your contribution."