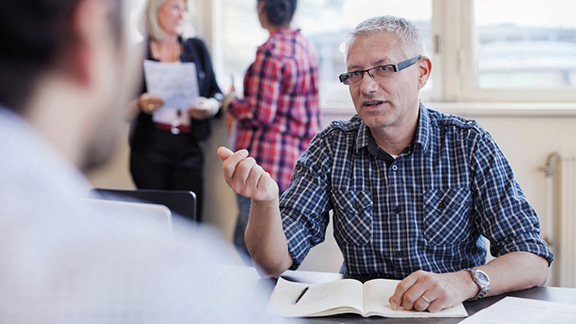 You're not alone if you don't know what to say or do when a colleague or employee is diagnosed with cancer. However, many cancer survivors value their working lives – both during and post-treatment – as ways to help restore normality, stability and social contact. By helping your colleague or employee through the transition with some simple strategies you can make your workplace as supportive as possible at a difficult time.
Knowing what to say
One of the most immediate concerns you might have is what to say. If you are anxious initially, take the pressure off yourself and be honest. "I don't know what to say other than I'm sorry about your cancer, and I'd like you to know I am here for you" acknowledges your discomfort while reassuring your colleague that they can turn to you if they wish to.
Let your colleague guide conversations and decide how much to talk about their cancer. Some people want to be left alone; others need to be open. Balance this by doing their thinking for them, at times, to help lift their burden. For example, arrange or make lunch for them, or offer to take their calls if they feel too tired.