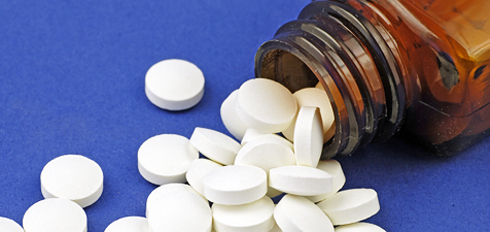 Today, more people than ever put their health in danger by purchasing counterfeit medicines. Up to 15% of all drugs sold worldwide are fake, and in some parts of Africa and Asia the figure exceeds 50%. This illegal trade, which has been spurred by online sales in the last decade, is predicted to generate US$75bn in revenue this year alone. It's a monstrous, money-making industry that has successfully infiltrated every corner of the globe. Peter Pitts, president of the Centre for Medicine in the Public Interest, says: "It's nothing less than international healthcare terrorism [where] the profits are high and the risks are low."
Looks can be deceiving
Counterfeit medicines are produced illegally with intent to deceive the recipient in some way. The labelling, information leaflet and packaging may look almost identical to the real version; so much so that very few people would be able to tell the difference. The same applies to the appearance of the medicine itself – but not to the content. Fake drugs can contain anything from inactive or ineffective ingredients to mixtures of toxic substances, such as rat poison or lead-based road paint.
Commonly faked medicines include anti-malarials, cholesterol-lowering and blood sugar-lowering drugs and antihistamines. If the drug you buy comes from an unknown source, you may be risking treatment failure and even death.
A virulent plague
A large proportion of the world's counterfeit medicines originate in Asia, particularly from China. Across the country, between 50-85% of some drugs are fake and kill up to 300,000 people each year. Put into perspective, that's the equivalent of wiping out the entire population of Iceland every single year.
Currently, the State Food and Drug Administration of China doesn't regulate the production or trading of active pharmaceutical ingredients (APIs), so it's difficult to contain the problem. This has an impact on countries all around the world as huge batches of fake drugs are shipped out to be sold for profit. For example, in December 2009, at the height of the H1N1 flu pandemic, US customs officials seized more than 50 shipments of counterfeit Oseltamivir (the antiviral drug for H1N1 flu). The fake pills were found to contain no API and were therefore completely ineffective.
Do they dare?
Counterfeiters have become so confident in their abilities that they have now moved on from just producing lifestyle drugs such as those for erectile dysfunction to replicating life-saving medications like the main cholesterol lowering blockbusters,. and even some cancer drugs. Because of the recent surge in counterfeit cancer drugs, the US Food and Drug Administration is urging consumers not to fall for bogus claims made by the illegal distributors. False and misleading statements often include "non-toxic", "doesn't make you sick" and "treats all forms of cancer".
Sadly, the trade doesn't stop at fake cancer treatments. There are even medicines available on the internet advertised as 'miracle drugs' for medically incurable diseases. Although this is clearly exploitative behaviour, it can often be very difficult for authorities to shut down these illegal outlet because the contact details they provide are just as fake as the medicines they supply.
The best advice I can give is to cast judgement when you buy medicines and bear in mind that all that glistens is not gold - if it looks too good to be true, it probably is.
Obtaining prescription drugs should only be done through a trusted medical source. Buying them over the counter or across the web in certain countries can, at worst, be fatal, and until consumers cease such purchasing, the trade will unfortunately continue to flourish.
How to recognise a counterfeit medicine
Spot the difference. Is the lettering on the packaging hazy and printed flat (rather than raised), or is the expiry date missing?
Read carefully. Are the labelling and patient information in a language you understand? If there are misspelled words, contact the manufacturers – it can be a telltale sign.
Use your senses. Is the medicine the same size, shape, texture, colour and taste as your previous prescription?
Feel for consistency. When you handle the drug does it fall apart easily? If so, it could signal a fake.
Do a price check. Does the cost of the drug seem very cheap in comparison with your official provider? If it's much lower, it could be a scam.
Buying medicines online
Prescriptions. Make sure the website you buy from requires a prescription and has a pharmacist you can contact for questions.
Licensing. Only buy from certified online pharmacies. Search the website for a declaration of authenticity or certification and double- check this with your country's official drug regulatory agency. For example, pharmacies in the UK that are registered with the Royal Pharmaceutical Society of Great Britain can display a logo on their website.
Bank details. Don't supply any credit card numbers unless you are sure the website has policies in place to protect your information and has a secure online payment system.
Promises. Statements such as 'no risk' and 'money-back guarantees' can be key giveaways of a counterfeit website.