Kickstart your healthy heart habits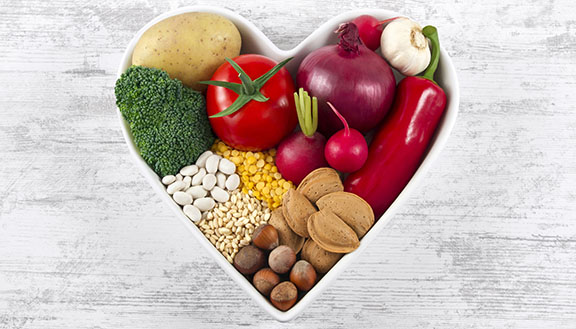 Many of us wrestle with the impulse to eat and drink things that aren't very good for our health. Indulging once in a while shouldn't have a major impact on your waistline and wellbeing, but the little choices you make every day definitely will.
Research indicates that someone who is obese is significantly more likely to develop a number of serious and potentially life-threatening conditions, such as Type 2 diabetes, coronary heart disease, strokes and some types of cancer, including breast and bowel cancer1.
The good news is that maintaining a healthy weight doesn't have to mean drastic lifestyle changes. It's actually about the small decisions you make every day, and how these can add up over time.
Even small, yet sustained, calorie excess builds up: 100 extra calories each day over 10 days adds up to a significant 1,000 calories that haven't been burned off and can be stored as fat.
"The calorific load in food today is mind-blowing and it's easy in a short amount of time to consume two to three times the amount of calories you should in a day." Dr Amit Sethi, former medical director at Bupa Global.
The trick is not to think about the 1,000 extra calories, but the 100. Make the small changes and the bigger ones will look after themselves. In this way, you can come to think of maintaining a healthy weight as a series of simple, daily decisions, rather than big life-altering changes that can be difficult to sustain long term.
What's the link between weight and heart disease?
While you can see or feel the effects of weight gain on your body – trousers feeling tight or shifting to another belt notch – the impact on your heart can be quietly cumulative. You might not know about it until you have a serious problem.
Sustained high blood pressure (which can damage the lining of the coronary arteries) and raised cholesterol levels are both common signs of excess weight.
Both can contribute to damage done to the cardiovascular system through plaque, which is a combination of cholesterol, calcium and fat in the blood (triglycerides). Plaque can build up inside arteries, hardening and narrowing them, reducing blood flow to the heart and even causing a blockage, which can lead to a heart attack.