5 exercise trends taking the world by storm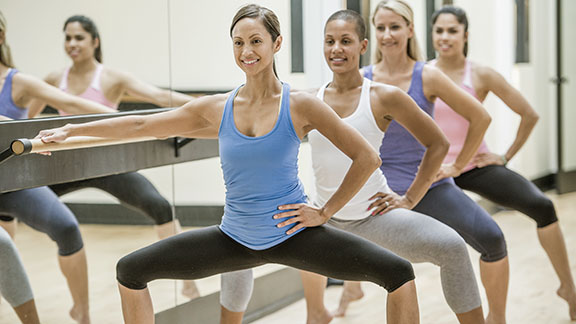 Give your exercise routine an overhaul, reignite your passion and discover your new favourite workout by checking out some of the hottest exercise trends to hit the fitness scene.
1. Exercise anywhere with bodyweight training
A growing trend that's set to take exercising back to basics, bodyweight training is a simple way to utilise one of the most effective exercise tools you have: your own body.
Discover a couple of simple bodyweight routines online or work with a personal trainer to devise the ideal set of reps for you. Soon you'll be free to exercise wherever you are, with no equipment or time restrictions – perfect for fitness fans who regularly travel for work or pleasure.
2. Merge disciplines for a new breed of workout
Switching up your routine can be great for motivation, and we are increasingly seeing gyms and personal trainers combining a variety of fitness activities to create hybrid classes that promise a full-body workout.
For example, taking inspiration from ballet-inspired Barre classes that focus on strength and conditioning, BootyBarre turns up the heat by combining Pilates, cardio and dance-based moves for a dynamic, full-body workout. Having built up a loyal following in America, it's starting to roll out across the globe, so look out for classes at your local gym.
Also gaining momentum is TRX training, which promises to complement and improve your yoga practice. While traditional yoga uses blocks or bolsters to support various poses, TRX, which stands for total-body resistance exercise, uses anchors and straps to suspend the body and help users master more advanced postures.
High-intensity interval training (HIIT) has already established itself as a firm favourite, but why not up the intensity while protecting your joints by looking for water-based HIIT exercise classes? Offering an intense aqua-aerobic workout, it's another way of combining two fitness activities in one. You can also give your HIIT sessions a more meditative edge, with a blend of HIIT, yoga and Pilates workouts.