Working out on the move: exercises for business travellers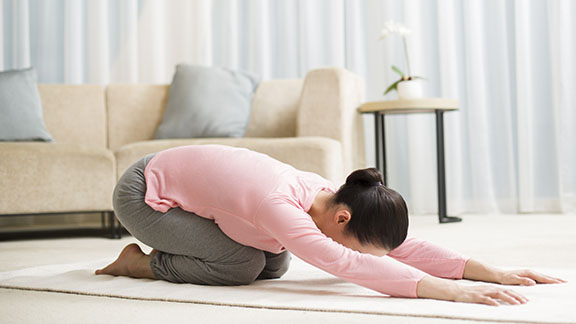 Travelling regularly for work can play havoc with your exercise routine, but you don't have to let those fought-for fitness levels drop just because you're on the move. As physiotherapist to Real Madrid FC, Alvaro Solano Tavira travels with the team frequently, so he knows that juggling exercise and travel can be tricky. Here, he shares his top tips for getting the best from your work out when you're on the move.
"Frequent exercise is recommended for absolutely everyone, and for people who regularly travel, there are two things to keep in mind: first is to continue with your usual exercise routine as much as possible, and second, it's important to add in exercises that support your posture, so your health and wellbeing won't be compromised by long and frequent journeys," says Alvaro.
He recommends that travellers follow a workout that includes plenty of stretching and joint movement exercises to boost flexibility. This can be achieved by making the most of your hotel room and packing lightweight equipment.
Feel the resistance
"Resistance bands are definitely one of the best options for people who travel, since they're light and easy to pack," says Alvaro. "You can introduce an extra element to your workout without going over your hand luggage allowance by adding resistance bands to a variety of simple exercises, such as lunges and arm raises. They will help you give your workouts an extra edge by pushing your muscles that little bit harder."
Miami-based fitness expert Jessica Smith shows how easy it is to exercise wherever you are. Real Simple also offers a nice, illustrated guide to the kind of resistance band moves you could easily achieve in your hotel room.
Fuss-free bodyweight training
If you're travelling light and want to avoid bringing equipment, then bodyweight training is an ideal solution. This exercise technique uses the weight of your own body as a tool to help you improve movement and muscle strength, rather than relying on weights or gym equipment.
Alvaro says "Core stability and lumbo-pelvic exercises such as front and side planks, squats and crunches can improve several aspects of your physical health, giving you a cardiovascular workout as well as increasing strength, flexibility and body control."
Get inspiration from Greatist's huge list of 50 bodyweight movements. These moves can be done with very little floor space.
Yoga on the go
You might not want to carry your yoga mat from meeting to meeting, but your hotel room is guaranteed to have a couple of towels you can use instead. Download a couple of short instructional videos onto your phone or tablet and run through a few flows before your first morning meeting or at the end of the working day.
While most routines won't give you a cardio workout, yoga is great for working on your strength, flexibility and balance1 and can also be excellent for helping you moderate work-related stress.
Intense workouts in small spaces
It's important to incorporate exercise that elevates your heart rate into your workout routine, even when you're on the move. Vigorous exercise offers benefits over and above the kind you enjoy with more moderate activity2 such as walking and playing tennis. Luckily, there are plenty of ways to feel the burn of a full-on cardio workout without using a lot of space.
"There's a wide range of bodyweight control exercises that can be aided by the use of furniture. It's all about using your imagination! For example, using a chair we can do single-leg or double-leg squats, as well as step-up exercises. Using a table we can do push-ups at different angles and tricep dips," says Alvaro.
Health magazine has a high-intensity low-impact workout video for at-home fitness sessions, which can easily be repurposed for your hotel room, while online creative community Brit + Co has put together an inspirational list of gym-style workouts for small spaces.