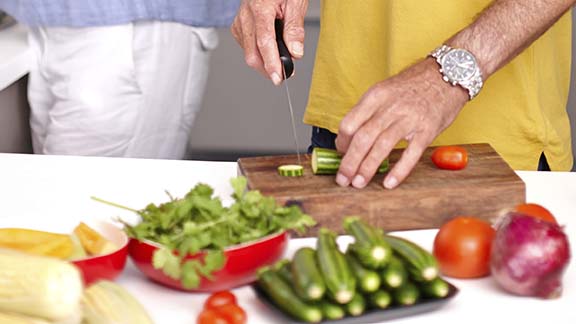 The choices you make every day can have a big impact on your chance of developing cancer - and you can start taking positive steps to help protect yourself straight away1.
Cancer is caused by damage to our DNA, the chemical instructions that direct the behaviour of cells in the body. Research has shown that the risk of developing cancer depends on our genetics and is strongly influenced by both environment and lifestyle factors2.
Abnormal cells can become cancerous and things such as UV rays, chemicals in tobacco smoke or poor diet can all damage DNA and cause cells to become abnormal2.