Why a proactive approach to wellbeing is crucial to avoiding burnout
More than two years after the first lockdown was announced, there's little doubt that the pandemic has changed the way we work forever. It's become clear that many jobs which were once office-based can be done from home, giving staff the freedom to choose the work environment that suits them best to create a better work life balance. What's more, some people have seen the unprecedented period as an opportunity to reset and examine their goals and think about what they really want out of life.
But on the flip side, the sudden move to working from home upended our everyday lives, and a volatile economy at home and abroad created uncertainty and stress for many. Bupa Global's Executive Wellbeing Index 20211 found the majority (77%) of global high-net-worth individuals experienced mental health issues last year, with symptoms ranging from lack of energy and motivation, to disturbed sleep, low mood and anger. It's perhaps no wonder that supporting wellbeing and how to avoid burnout is top of the agenda in a post-pandemic world.
Indeed, almost half of the high-net-worth individuals (45%) around the world surveyed by the Bupa Global Executive Wellbeing Index 2021 have decided to work fewer hours in an effort to recalibrate their work-life balance. 37% have encouraged more flexible work practices to help employees focus on a world outside work.
We know, though, that this may be hard to maintain for the long-term, as 'normal life' resumes and good intentions fall foul of day-to-day pressures. So, what steps can you take to look after your wellbeing and avoid burnout in a post-pandemic world?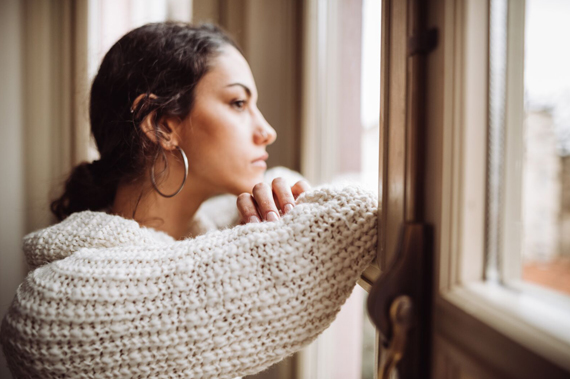 Prevention is better than cure
Burnout is a state of emotional, physical, and mental exhaustion caused by excessive and prolonged stress. But what are the signs of burnout? Feeling overwhelmed, emotionally drained, stress exhaustion and being unable to meet the demands put on you are some examples. For executives in senior positions, however, you may be impacted by executive stress and may begin to lose the interest and motivation that led you to take on a certain role in the first place.
To tackle the issue, it's important to spot the signs of burnout early and nip them in the bud before they impede your work and personal life. For example, you may notice that you lack energy and feel emotionally drained. If your burnout is work-related, you may also think negatively about your job and feel detached or cynical about it. Or you may realise you're less efficient at work, or that you're feeling inadequate or unable to accomplish things.
It's crucial to take advantage of the wellbeing services provided by your work or personal medical cover proactively – rather than when a crisis hits. This includes considering preventive measures to combat work related stress, treatments and therapies which are aimed at keeping you well, meaning you can do your job as well as possible.
Set boundaries
To help prevent burnout and protect your mental wellbeing at work, try to set boundaries to stop workdays lengthening and eroding your downtime, which is important for rest and recuperation. Breakfast meetings, business travel and responding to emails out of hours can all contribute to feelings of overwhelm and stress. In some territories, workers are protected by the 'right to disconnect'2 – allowing them to clearly demarcate between home life and work life – but in others, staff and employers need to carve out their boundaries and stick to them.
"It's really important to make the boundaries between home and work life clear to avoid working before you arrive at the office and once you've gone home to relax," says Dr Robin Clark, Medical Director for Bupa Global & UK. "Don't underestimate the power of real 'down time' where you're away from your emails and phone – rest and relaxation are crucial to avoiding burnout."
Dr Clark also reminds executives to build flexibility into working life. "Where there is flexibility, wellbeing can be protected," he says. "Burnout is more prevalent where there are fixed regimes, or where people 'making up for lost time' might be burning the candle at both ends as they endeavour to make the most of the current social freedoms and increasingly communal workplaces."
Make incremental changes
It's positive that many people affected by the restrictions of the pandemic are now taking proactive steps to address and improve their health. However, it's crucial to remember that lifestyle change must be viewed as a commitment, and it's vital not to over-commit – strict diets or unachievable exercise plans are impossible to stick to and are destined to fail.
Dr Robin Clark adds: "We see most success where people make small, incremental changes to their day-to-day routine, like the commitment to drink more water, or go to bed earlier, or take a morning walk before work."
He continues: "To work out where change is needed, consider which elements of your schedule or work-life exacerbate feelings of burnout and identify any areas where there may be an opportunity to adjust things to reduce the impact. Even a small shift can be beneficial."
Try self-care strategies
The good news is that high-net-worth individuals are already employing self-care strategies to help prevent burnout. For example, Bupa Global's 2021 research found that nearly half of respondents worldwide (42%) listed exercise as their preferred mental health coping strategy.
With changing routines, it will be important to build time in to maintain this going forward. Those who have come to enjoy a morning or evening jog could consider an active commute. Others may find that time in creative pursuits such as painting, music or drama can help stave off burnout, and spending time with friends and loved ones, where restrictions allow, is also important to help relax and unwind. "It's important to really reflect on which elements of life did change for the better during the last two years, and to implement these into routines moving forwards," Dr Clark comments.
Get the help you need
More than ever before, people want to prioritise their health and limit stress and burnout. Taking precautions and planning are all a part of this. It's crucial, says Dr Clark, to have an open dialogue with employers, and to ask for help when and where you need it.
He says: "Employers have a duty of care to protect their employees, so employers should be aware of wellbeing across their staff base. Employees should be able to raise issues freely with their employer if burnout is a real risk, who must then consider what appropriate measures could be put in place either for the individual, or more widely across the organisation."
Bupa Global - Resources for customers
To aid your way to a more balanced lifestyle, Bupa Global has resources to help you and your family. If you're a Bupa Global customer and have a health concern, the Global Virtual Care (GVC) service provides confidential access to a global network of doctors by telephone or video call. Virtual appointments are available 24/7 in multiple languages enabling you to speak to a doctor at a time that suits you.
Additionally, Bupa Global customers also have access to our Healthline service, which gives access to general medical information (mental and physical) as well as providing advice from health professionals and referrals for a second medical opinion.
If you have access to Bupa Global through your employer – you will be able to access Bupa LifeWorks, our Employee Assistance Programme. This service entitles Bupa Global policyholders' access to trained advisors 24 hours a day, 365 days a year, via phone or online to talk through any work, life, or personal concerns.
Global Virtual Care is not regulated by the Financial Conduct Authority or by the Prudential Regulation Authority. Global Virtual Care is provided by Advance Medical, a Teladoc Health Company, and Bupa LifeWorks is provided by LifeWorks, which are both service providers for Bupa Global. Bupa Global is not responsible for any actions or omissions carried out by these third parties in the provision of these services.