Global wellness traditions: What you can learn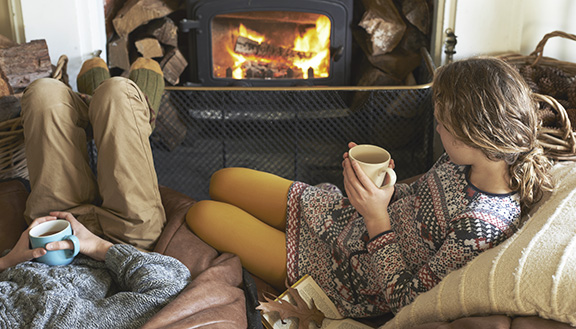 Have you heard about hygge? The Danish concept roughly translates as 'cosiness', but many other countries have also developed practices meant to instil happiness and promote strong social bonds, so it's worth learning about those too. Read on for our highlights.
Happiness is increasingly seen as an important measure of wellbeing. The first World Happiness Report was prepared for the United Nations in 2012. Now produced annually, it explains happiness levels in terms of factors like GDP per capita, social support, life expectancy and generosity. While many of these factors are partly or wholly beyond our control, the lifestyle choices we make influence our wellbeing, too.
Denmark: Hygge
There's no direct English translation for hygge (pronounced 'hoo-guh'). The Oxford English Dictionary definition is: "A quality of cosiness and comfortable conviviality that engenders a feeling of contentment or well-being." Its roots lie in the 16th-century Norwegian word, hugga, which is related to the English 'hug'. This lexical connection is no surprise: to hygge is, in a sense, to give yourself a cuddle.
At the core of hygge is the pleasure to be found in everyday moments and time spent with loved ones. In her bestselling The Book of Hygge, Louisa Thomsen Brits says hygge is "as simple as a candle, lit and placed on a windowsill to welcome someone home. It is both an inner and outer condition of simplicity; a clarity of presence and intention, and an honest, uncomplicated practice."
This attention to the present moment and sensory experience means hygge resembles mindfulness. Whether the idea of hygge appeals to you or not, it's worth noting that mindfulness techniques have been linked to improved mental health1.
Sweden: Lagom
Often hailed in the media as the successor to hygge, Swedish lagom is underpinned by a belief in equality, and centres on the idea of 'just enough'. Like hygge, the aim is contentment, but here the means are frugality and modesty, in everything from conversation to consumption. Lagom isn't beloved by all Swedes, particularly the younger generation and those who feel that it limits self-expression. However, an ethos that encourages us to be more satisfied with what we have could also mean good things for our wellbeing.
Another Swedish custom is fika: a convivial coffee break taken with colleagues, family or friends. While you might not always want to include the cakes that traditionally accompany the caffeine, regular fikas could help you relax, refuel and connect with others.
Japan: The KonMari Method
'Less is more' is the philosophy that's core to the decluttering craze sparked by Marie Kondo's bestseller, The Life-Changing Magic of Tidying Up. Her method, based on Japanese aesthetic principles of Zen and dubbed "the ruthless war on stuff" by The New York Times, is based on the idea that all possessions should "spark joy", propelling their owners forward rather than holding them in the past.
Whether the thought of purging your belongings fills you with delight or dread, a tidier approach to life can help us to reduce stress, conserve mental energy and feel more in control2. If you've ever felt oppressed by your belongings or hankered for a pared-down lifestyle, the KonMari method could be for you.