How to cope with back to work anxiety
As restrictions ease and workplaces reopen, some staff might experience anxiety around returning to the office; here's how to help.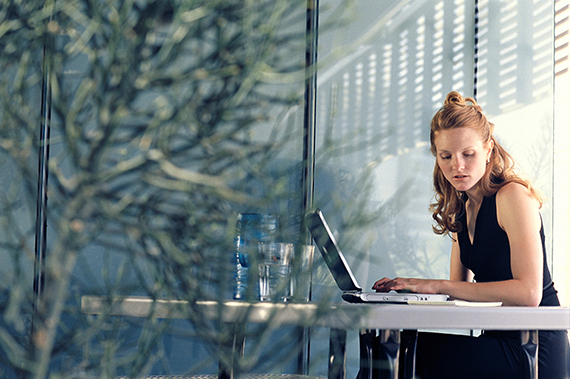 Offices around the world have been gradually reopening, albeit with new safety procedures in place. Although offices in the UK are being advised to stay at home, globally there are variations of advice about returning to work. It's therefore inevitable that after significant time in lockdown and some countries seeing cases rising, many are anxious about returning to their workplaces.
According to recent Bupa research,1 65% of British workers feel anxious about their return to the office. But it's not just junior staff; senior execs are fearful, too. 'It's very likely that senior leaders will have their own concerns and fears,' Dr Luke James, Medical Director Bupa Global & UK Insurance warns. 'There can be the tendency to hide these worries, and this can have an impact on mental health.'
So how can concerns be mitigated? 'In these Covid times, it is critical to build confidence with staff to come back to the office,' says Ashley John Heather, Chief Operating Officer, CLEARED4.org, a platform that helps organisations automate the process of ensuring a safer COVID-19-free environment. 'Management must do everything they can to create a safe workplace and communicate that plan.'
Mental health support
Alongside physical safety measures, according to recent Bupa Global research,2 26% of working international high net worth individuals would like to see their company focus more on employee mental wellbeing to cope with the after effects of COVID-19 and the way it has altered businesses.
Several high-profile global companies have stepped up their offering of emotional support for employees during the pandemic, including Microsoft, Deloitte and P&G, which have set up mental health helplines for employees and their families. 'Supporting [employees] and their families was top priority for us,' Ira Gupta, HR Head, Microsoft India wrote on LinkedIn. 'We rallied together to ensure that our employee policies and practices were able to address this rapidly evolving context.'3
Dr James agrees: 'More than ever empathetic leadership is key,' he says. 'That means understanding your individual team member's situations, providing support services and being truly aware of their risk. We will all have team members who are at higher risk from COVID-19, so it's important that we support them.'
He adds that those leaders who are also struggling should open up to those around them. 'There can be a tendency not speak out about them as they are the 'leader', but actually it's vital they do discuss these issues with peers or more formal support mechanisms, such as counsellors or medical professionals if needed. When leaders open up about their own struggles, it breaks down some of the stigma around mental health issues,' Dr James adds.
Physical safety measures
Whilst not all companies are insisting on employees returning to work this year, in order to keep those staff that do crave the office safe – and prepare for more to come back in 2021 – many workplaces around the world have changed their workplaces or practices.
On a practical level, that starts with safety measures including 'daily health screen surveys, clear operational protocols to deal with possible COVID-19 exposure, and often updating the office environment to keep workers apart,' according to Heather.
In China, many offices take employees' temperatures while in countries including Hong Kong and now France, wearing a mask in the office is commonplace. Most offices around the world have increased cleaning schedules and have hand sanitising stations around the building, whilst social distancing is enforced on workspaces. One way of doing this is what the global real estate company Cushman & Wakefield calls its "Six Feet Office". It means that open plan workspaces have been transformed to separate desks out and include a clearly marked area around each desk, to promote safe social distancing. Many other offices around the world are experimenting with reducing the number of people sitting at joint desks, and placing stickers on the floor to promote one-way traffic.
But some companies are going further. At the headquarters for Bee'ah - a waste management company in Sharjah, UAE, designers have engineered so-called 'contactless pathways', meaning employees do not need to physically touch any part of the building to minimise the risk of spreading the virus.
'We have facial recognition office access and thermal scanning systems for temperature checks, employees can give commands to our virtual concierge to order a beverage, while lighting, blinds and ventilation can also be controlled from a smartphone. These features eliminate direct contact with communal services, ensuring a safer environment for our employees and visitors,' Khaled Al Huraimel, Group CEO of Bee'ah, says.
Flexibility is key
Not all employees are anxious about a return to the daily commute. In fact, a recent YouGov poll of over 2,000 UK adults found that 40% of workers have missed workplace banter during lockdown and 34% are looking forward to socialising with office colleagues. 'While working from home – which was definitely fun to begin with – can be more suited to some personalities, it can also lead to loneliness and less creative thinking or simply not suit certain jobs or some people, including me,' Chris King, entrepreneur and co-founder of the workspace, Birch, admits.
Dr James believes that seeing colleagues in the flesh is important for many of us, even if it is for a few days a week: 'We cannot underestimate the impact social contact through work has on people's mental health,' he says. 'I think employees still need some presence and sense of belonging to an organisation and its culture which perhaps doesn't come with fulltime remote working.'
Bupa Global resources for customers
Bupa Global has resources to help you and your family cope. If you're a Bupa Global customer and have a health concern the Global Virtual Care (GVC) service provides confidential access to a global network of doctors by telephone or video call. With virtual appointments available 24/7 in multiple languages, this service enables you to speak to a doctor at a time that suits you. Please visit our COVID-19 information hub for more details on how you can access our GVC service.
Bupa Global customers also have access to our Healthline service, which gives access to general medical information on COVID-19 and other medical conditions (mental and physical) as well as providing advice from health professionals and referrals for a second medical opinion.
Alternatively, if you have access to Bupa Global through your employer – you and your family may be entitled to use the Employee Assistance Programme. The programme entitles Bupa Global policyholders to access trained healthcare professionals 24 hours a day, 365 days a year via phone, email or online to talk through any work, life or personal concerns.
Global Virtual Care and Bupa Lifeworks are not regulated by the Financial Conduct Authority or by the Prudential Regulation Authority. Global Virtual Care is provided by Advance Medical, a Teladoc Health Company, and Bupa Lifeworks is provided by Lifeworks who are both service providers for Bupa Global. Bupa Global is not responsible for any actions or omissions carried out by these third parties in the provision of these services.