Quitting sugar: the highs and lows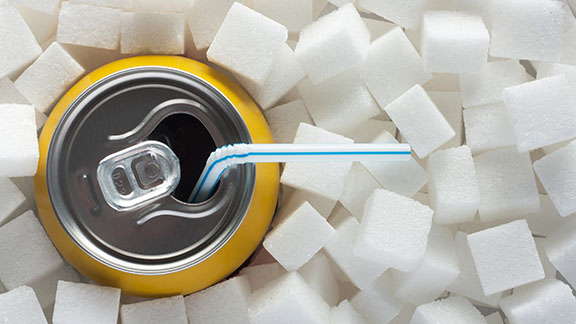 When it comes to keeping yourself and your children healthy, sugar is often considered public enemy number one. What impact is sugar consumption having on our health, and how can you help your family cut back?
Globally, our sugar consumption is at an all-time high. Today's world population gets through an incredible 173 million tonnes each year1. But what does this mean for our health, and how can dietary changes improve our physical and mental wellbeing?
What is sugar?
"Sugar is a simple type of carbohydrate, so it's one of the essential constituents of our food," says Bupa general practitioner Luke Powles. "But there are different types of sugars. The type we're typically interested in, as far as its impact on health, is what we refer to as 'free sugars', which are added to foods."
Bupa specialist dietician Bianca Parau expands: "[We're talking about] sugars that are used to add flavour, preserve and extend the shelf life of our food, rather than natural sugars found in fruit, vegetables or milk."
These sugars – which you might see referred to as free, refined or added sugars – contain no vitamins, minerals or other nutrients, Bianca says. They're commonly found in fizzy drinks, sweets, syrups, honey, biscuits and cakes, and are often added to processed foods like ready meals and jars of pre-made sauce.
Too much sugar can impact your family's health
Unlike complex, slow-release carbohydrates, free sugars release energy quicker, causing the sugar highs and slumps that you've no doubt experienced.
"Excess sugar contributes to weight gain," Luke says. "We know that if we've got too much energy coming into the body then the body stores that energy as fatty tissue. This can lead to an increased risk of heart disease and diabetes."
Besides weight-related issues, tooth decay is another major way that sugar can impact on your health. Luke adds: "What many people don't appreciate is that, as well as dental problems, tooth decay is actually a big source of generalised infection in the body."