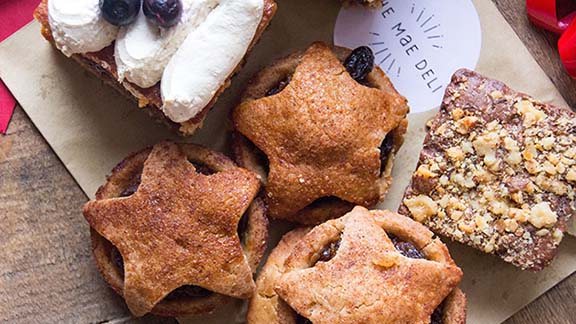 We have come together with Ella Mills aka Deliciously Ella to provide insights on healthy eating, particularly as the festive season approaches
Our research recently revealed that 60%* of Brits believe they generally have a healthy diet. However, with the holiday season around the corner it is a difficult time of year to avoid over indulgence and maintain a balanced diet. To help, we are offering exclusive tips on how to enjoy the festive celebration season, whilst maintaining healthy eating habits – with Deliciously Ella sharing some festive recipe suggestions.
These tips from Bupa Global's qualified medical experts can help you to maintain a healthy diet over the holidays:
Fill up on vegetables and salad first, rather than meat and fried foods
Avoid high-fat and sugary nibbles before meals, such as crisps and chocolate
You can have a small portion of sweet desserts, but opt for whole fruit if available, to help prevent bloating
Our research has also shown that two in three (66%) people that say they are generally happy also agree they have a healthy diet. This demonstrates the important link between physical and mental wellbeing.
"I know first-hand the benefits of healthy eating because changing my diet and lifestyle was crucial to managing my symptoms when I became ill with a condition that affected my autonomic nervous system. While there's no one size fits all approach to cooking and eating healthily, it's really important to show people easy ways to eat more natural foods and how to make these an enjoyable, delicious and sustainable part of your lifestyle."
Ella Mills (Deliciously Ella)
"Maintaining a healthy diet is not always easy and at times like Christmas, it can be especially tricky. At Bupa Global we are driven by our purpose to help people live longer, healthier, happier lives all year round. Working with Ella helps deliver this promise to our customers and aligns with Ella's philosophy around food being natural and accessible and encouraging people to get their five a day in the most interesting and satisfying ways every day of the year".
Dr. Søren Carstens, Senior Lead Clinician
Ella Mills (Deliciously Ella) also provided her thoughts on eating during the holidays:
"Although it can be more difficult, there are easy ways to enjoy natural foods over the holidays without sacrificing our favourite treats. It's all about finding delicious dishes to cook and share with friends and family, I love things like roasted Brussel sprouts with pomegranates, hazelnuts and a maple dressing or mince pies with an almond crust. That's why I am especially thrilled to partner with Bupa Global, to help inspire people with my own personal story to stay healthy and happy whatever the season."
A healthy Christmas recipe
Deliciously Ella will be sharing a number of her favourite recipes with Bupa Global over the coming months and into next year. With the festive season fast approaching here is the first one! Healthy mince pies. Enjoy!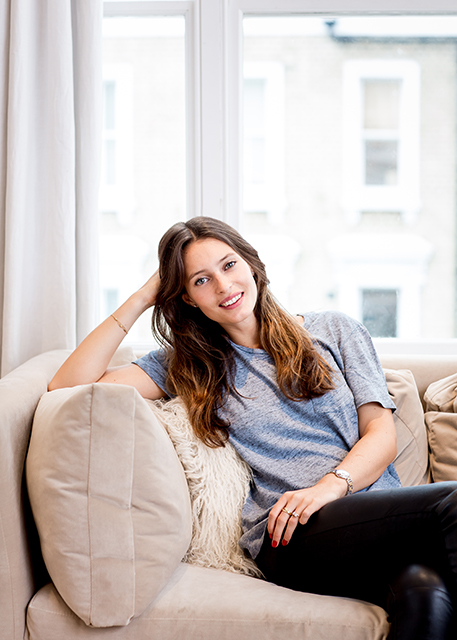 Mince Pies
Makes 12 mince pies
Ingredients
For the crust: 400g of ground almonds, 6 tbsp of coconut oil, 4 tbsp of water, 20 medjool dates (400g)
For the mince: 2 apples (200g), 1 vanilla pod, 100g raisins, 100g sultanas, 100g dried cranberries, the juice of 2 oranges, 1 tbsp of coconut oil, 1 tsp of cinnamon, 1 tsp of ginger
Method
Start by making the mince. Chop the apples into small pieces (discarding the core) and place them into a saucepan.
Slice the vanilla pod in half and scrape the seeds into the pan. Then add in all the remaining ingredients and stir it together.
Let the mince simmer for about 30 minutes, until the apples are nice and soft.
While the mince cooks make the crust. Place all the crust ingredients together in a food processor and blend for a minute or so until everything has mixed together and the dates are totally broken down. Then sprinkle flour over a surface and roll the mix out so that it's about half a centimetre thick.
Heat the oven to 180°C.
Grease muffin tins with coconut oil and then mould the mix into the individual tins, once you've done this cut the remaining mixture into shapes (I normally do stars), these will go on top of the pies. Then place the tray of crusts in the oven for 8 minutes, until they start to turn golden brown - at which point take them out and allow them to cool while the mince mix finishes cooking.
Once the mince has cooked star assembling the pies. Simply add two heaped teaspoons of mince into each pie before placing a star over the middle of the mince. Bake the pies again for 8 minutes.
Once they've baked leave for twenty minutes to cool and finish setting before enjoying!
Our global health plans can provide cover for dietary advice, annual health checks and other measures of preventive care to help customers manage their overall health and wellbeing.
* All figures, unless otherwise stated, are from YouGov Plc. Total sample size was 2,130 adults. Fieldwork was undertaken between 21st - 22nd September 2016. The survey was carried out online. The figures have been weighted and are representative of all GB adults (aged 18+).