We have come together with Ella Mills - also known as Deliciously Ella - to provide insights on healthy eating.
From 2 million people in the UK – to 15 million people in the U.S. estimated to have a food allergy, this is proof that millions of people around the world are living with a food allergy (known or not). But for those suffering with food allergies, it doesn't mean meals can't be inspiring, full of flavour and delicious! To prove this Deliciously Ella has created a recipe for us to pass on to those suffering from nut-free allergies – but it's so yummy we would encourage you all to try it.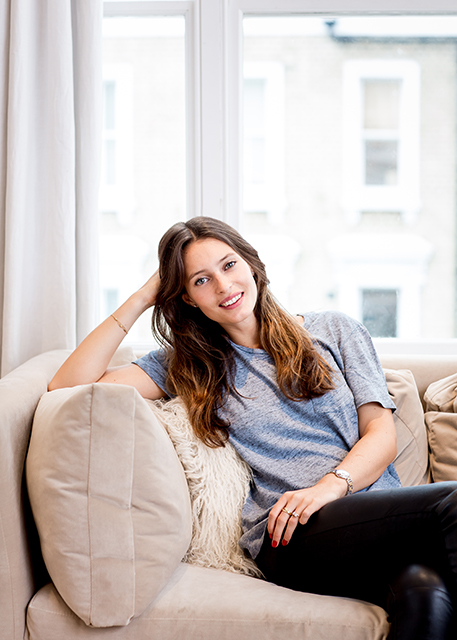 Apple and Summer Berry Crumble Tart (Nut-Free)
Serves 8
Ingredients
For the base: 150g of oats, 150g of buckwheat flour, 1 teaspoon of vanilla powder, 80g of coconut oil, 3 tablespoons of maple syrup, 40ml of water
For the fruity layer: 4 apples, 150g of blueberries, 300g of raspberries, 1 teaspoon of coconut oil, 1 teaspoon of cinnamon, 2 teaspoons of maple syrup
For the crumble: 100g of sunflower seeds, 50g of pumpkin seeds, 100g of oats, pinch of salt, 1 tablespoon of coconut oil, 2 tablespoons of maple syrup
Method
Preheat the oven to 200 degrees celsius (fan) and grease your tart tin with coconut oil, ready for the pastry (I used 22cm diameter tin). In a food processor, blend all the ingredients for the base until a smooth dough forms. Roll this into a ball and place between two sheets of greaseproof paper, then roll the dough out into a circle big enough to fit your tin. Peel off the top layer of greaseproof paper and carefully flip the pastry circle into the tin. Remove the second piece of greaseproof paper and gently press the pastry down into the tin and up around the edges. Cut off any overhanging edges to neaten up the pastry base and then bake it in the oven for 15 minutes until starting to turn golden.
While the base cooks, peel and core the apples, then slice each into 10-12 slices. Heat the coconut oil in a frying pan and add in the apple slices. Sprinkle with cinnamon and drizzle with maple syrup, then allow to cook for 6 minutes until the apples are starting to soften. At this point add in all the berries and leave to cook on a gentle heat for another 5 minutes, trying not to stir them too much so the berries hold their shape. Leave the berries and pastry base to cool for a few minutes while you make the crumble topping.
Add all the ingredients for the crumble to the food processor and pulse a few times until everything is broken down and well mixed, but still chunky. Assemble your tart by spooning the berry mixture onto the base. I like to arrange the apple slices one by one, then pour the berries on top, to ensure all the fruit is evenly spread, but there is no need if you are in a rush. Then sprinkle the crumble generously all over the top. Finally, return the tart to the oven for another 18-20 minutes until your kitchen smells amazing and the crumble has turned golden brown!
Leave the tart to cool in its tin for 10-15 minutes before slicing and serving warm with coconut yoghurt or your favourite ice cream!
---
Sources:
https://www.foodallergy.org/facts-and-stats
https://www.food.gov.uk/sites/default/files/facts-stats.pdf
Our global health plans can provide cover for dietary advice, annual health checks and other measures of preventive care to help customers manage their overall health and wellbeing.
You might also be interested in...
[Other articles]