Talking to children about cancer: where to start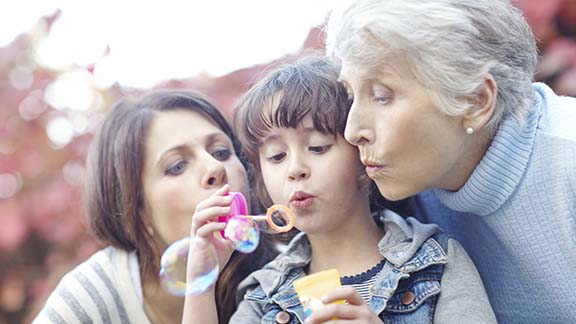 Telling children and teenagers about your or another family member's cancer is never going to be easy. Yet knowing the truth will help them to understand what is going on and enable them to better deal with the changes.
Children under 10 tend to worry about 'catching' cancer themselves, or even causing it, so it will reassure them to know:
That cancer isn't like a cold - they can't catch it, and it's OK to hug and kiss.
That it's not their fault. Nothing they did, said or thought caused the cancer.
That they can ask questions and say how they're feeling at any time – this includes bringing home comments they've heard from other children.
How your illness will affect them and their daily routine.
Make a roadmap
In a time of change, having a roadmap can be very helpful. Psychotherapist Neil Lamont recommends deciding in advance where and what time of day you'll talk to your child.
"Would it be helpful to have someone with you? Think, too, about what support will be in place for them after, as they think through the news, such as their teachers. Consider talking to their school."
Keep things simple
Answer your child's questions as accurately as you can – the more they understand the more stable and understood they will feel. Uncertainty and having things hidden from them will only add to their vulnerability.