How to get your kids moving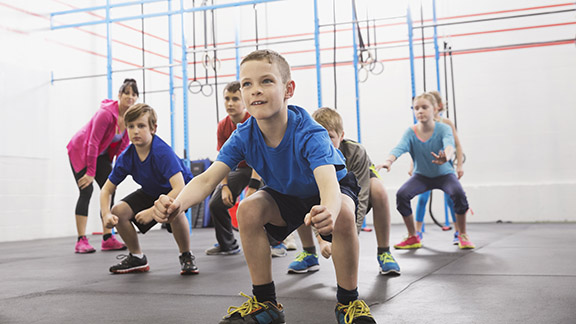 If bad weather or technology distractions are holding your little ones back from playing outside, discover some alternatives to keep your kids active.
Recent reports from around the world suggest that inactivity among youngsters is a growing problem, with several countries finding their children falling short of recommended targets.
In the UK, the National Health Service (NHS) states children should do at least an hour's physical activity every day1 to help them stay fit and healthy. However, the Health Survey for England 2015 found only 22% of youngsters aged five to 15 met the physical activity guidelines of being at least moderately active for at least 60 minutes every day2. In Canada, only 7% of kids aged five to 11 meet the guidelines for 60 minutes of moderate to vigorous intensity physical activity a day3. While in Australia, national data from parents indicate that only 26% of Australian children aged two to four are meeting sedentary guidelines – that is, spending less than an hour in front of a screen each day4.
You are their role model
Lead by example and show your little ones exercise is good by getting in on the action. If you already exercise regularly, be sure to invite the kids along to pick you up after class, or sit and watch the fun if it's allowed. Look out for parent and child-friendly fitness classes in your area, such as bend+bloomYOGA in New York or Fitness Kids in Surrey, or take up a whole new hobby you can enjoy together, like geocaching, trampolining or kickboxing.
Introduce family challenges
Make some changes the whole family can be involved in and set yourself some fun and healthy challenges, whether that's committing to a monthly family game day or going for a cycle after school.
Plan healthy rewards for successfully completed challenges, like a picnic at the beach or a quick and healthy lunch in the city, or new fitness gear. That said, the biggest reward will be the time you spend having fun exercising together.