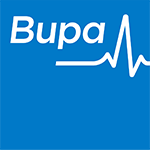 Emergency service and health advice
As a Bupa Global Travel customer, you have 24/7 access to Bupa Global Assistance: our highly-qualified, multilingual in-house team of emergency care coordinators, nurses and doctors.
We are dedicated to helping customers during travel emergencies abroad: with access to your policy information and history, we draw upon our in-house expertise and network, to get you the treatment you need and arrange your transport to it. Key features of this valuable service include:
24/7 in-house emergency service
In-house doctors and nurses
Guarantee of payment for eligible treatment to hospitals
Assistance in arranging medical evacuations / transfers
Pre-authorisations for treatment
Advice on your proposed treatment
Not only that, but we often contact the people who will be treating you, to make sure they understand your situation and details. And because we speak multiple languages, we do our best to ensure that important information is not lost in translation.
Contact us for advice too
We are on hand to provide advice and guidance to you in cases with regards to illnesses, diseases and general medical advice or help while travelling. Whatever it is, just get in touch.
Contact us by phone at any time: +45 70 23 24 61
You can also email us at emergency@ihi-bupa.com. Please note that it can take up to 48 hours for a reply to emails, so in an emergency, call the number above.
Global risk and security monitor
To assist your travel planning we provide up to date risk reports and advice for more than 190 countries, covering crime, terrorism, civil unrest, risk areas, epidemics and more to help you prepare for necessary precautions while travelling. For updates on your destination, call, text or email at any time:
Contact Bupa Global Assistance in case of illness and emergency.
We are at your disposal 24 hours a day.
Travel insurance members: