Skip navigation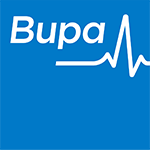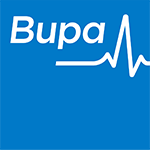 Ultimate Global Health Plan
Our most comprehensive health insurance plan
The Ultimate Global Health Plan is our highest level of insurance with worldwide cover, including U.S., no annual maximum limits, no cap on eligible doctor consultations and genetic cancer screening.
As an Ultimate customer, you become one of our Bupa Global Private Clients. A dedicated Service Relationship Manager will be there to look after everything for you. They take care of the paperwork and manage your claims, speak to the consultants, and offer round the clock support for every aspect of your health.
Request a callback
Ultimate Global Health Plan Benefits
Wellbeing health checks
We do what we can to help you stay healthy. After 10 months, our team can arrange everything from routine check-ups, to holistic therapies, to genetic tests for cancer.
Our highest level of cover
Claim for the care you need with no overall annual maximum limit. The plan covers two children under 16 per paying parent at no extra cost (subject to underwriting). Plus, after 10 months, you will have access to a rich maternity package.
Extensive global access
You have the freedom to choose where you are treated worldwide, without needing a referral. If the care you need isn't available locally, we'll evacuate you to wherever it is. We'll also provide premium accommodation for your family, so they can be at your side.
Cover for rehabilitation
To help you get better following a serious illness, we cover medically prescribed stays at recognised health resorts.