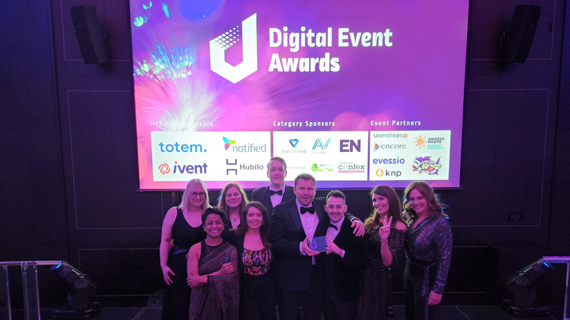 Over the last year, our Perspectives by Bupa Global event series has focused on building the case for greater inclusion in healthcare. We've used our platform to start a new conversation about the urgent need with which our industry must address some of the stark inequalities that exist in healthcare systems around the world. That's why we're delighted to have been recognised for a special 'Diversity and Inclusion Award' at this year's Digital Event Awards.
When we started talking about the importance of making health and well-being more inclusive, we didn't think about any awards or recognition, we did it to challenge perceptions and create better, more representative, healthcare benefits. However, it's brilliant for our team to be recognised for all their hard work. We'd also like to thank all of our Global Intermediary Partners who have been so engaged with the content throughout, and to our many expert contributors over the last 12 months.
We understand the transformative role our industry must play in contributing to a more open, diverse, equal and inclusive society for all and we'll continue to do our utmost to lead this agenda. This is just the beginning.