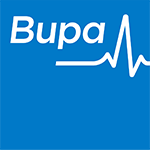 We're Bupa Global, the international arm of Bupa, providing premium medical insurance plans with international cover, tailoring our products to suit the needs of individuals, families and retirees in Hong Kong. Our plans are designed for those wanting the highest level of cover available within Bupa.
Our International Health and Hospital Plan provides direct access to the medical care you need, across the world, without the need for a referral.
Your health, your cover
Your plan is all about flexibility. It covers essential hospital treatments and can be tailored to your needs by adding optional modules. You can also add deductibles to reduce your premium.
You can choose to take out your plan with or without a deductible, in any of the three currencies – EUR, GBP or USD.
Core hospital plan
Overall annual maximum per person, each policy year
EUR 3,600,000/GBP 3,000,000/USD 4,400,000
Cancer and major illnesses
Including tests, treatment, medication while in hospital, pre-examinations, check-ups, home nursing, hospice care, rehabilitation and more.

Global coverage
Visit our recognised hospitals all over the world . We can pay upfront at 1.6 million healthcare facilities worldwide for all inpatient treatments.

Pre-existing conditions
May be considered for cover many chronic, congenital and hereditary conditions (subject to underwriting).

Level premiums
Premiums do not increase with age after you turn 60, however they adjust with inflation and other factors. It applies to those who joined before 60.

For full details, plus terms and conditions, including waiting periods for certain benefits associated with this health plan, please download the full list of benefits and exclusions.
Or enter a few simple details below and one of of advisers will contact you.
Calls may be recorded and monitored.
This website is only applicable to and to be used by persons in Hong Kong. The information on this website shall not be construed as an offer to sell or solicitation to buy or provision of any insurance product outside Hong Kong. Bupa Global does not offer or sell any insurance product in any jurisdictions outside Hong Kong in which such offering or sale of the insurance product is illegal under the laws of such jurisdictions.
The above information is intended as a general summary. It is for reference only and is not an offer for subscription of any insurance product. The policy may contain terms and conditions which are not detailed in the above. If there is any discrepancy between the information contained in the above and the terms of the policy, the terms of the policy shall prevail. For exact terms and conditions and details of the policy, waiting period, conditions and exclusions, please visit bupaglobal.com, or refer to the relevant plan guides or contact Bupa Global. Should there be any inconsistency or conflict between the English and Chinese versions, the English version shall prevail for all purposes.
The plans are insured by Bupa (Asia) Limited and administered by Bupa Global. Bupa Global is a trading name adopted by Bupa (Asia) Limited in relation to its portfolio of International Private Medical Insurance products and services. Bupa (Asia) Limited is authorised and regulated by the Hong Kong Insurance Authority.