How to stay positive in the face of COVID-19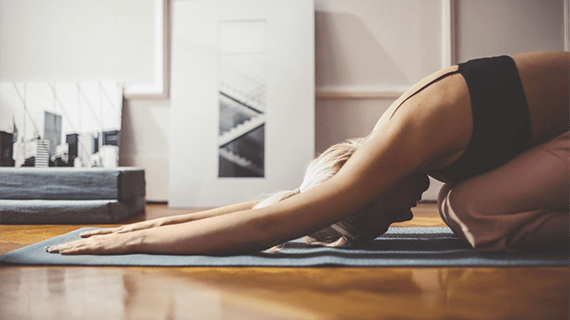 One of the most constructive things to emerge in the midst of the COVID-19 crisis has been our collective resilience in communities around the world. Businesses have adapted to new working practices, families are spending more time than ever and we're all learning about new ways to stay in touch, and cope in the face of adversity. But this uncertain time can also be stressful. So how do we stay positive and what are the benefits in doing so?
Chronic stress
'Remote working has its perks, but a lot of people are feeling isolated right now,' John Williams, Head of Marketing at Instant Offices, which has workspaces around the world including Hong Kong, London, Singapore, and Kuala Lumpur, says. 'Then there's the uncertainty that comes with COVID-19 which can have a negative impact on people's mental health.'
To feel stressed about our new reality is an entirely normal response. A new YouGov survey in the United Kingdom highlighted that 48% of adults feel stressed in the wake of COVID-191.
All of which is entirely understandable, according to Dr Melanie Hill, Bupa General Practitioner.
'There is a lot of pressure being placed on people who may be having to juggle home schooling, working from home and managing a team remotely while trying to have a perfect household. A little bit of stress is manageable but we need to ensure that it doesn't become chronic stress.'
The problem with chronic stress is the effect that it has on our body and mind.
'We're still programmed like cave men and women,' Dr Emma Bullock, Bupa General Practitioner adds. 'When we see a perceived threat, our bodies go into fight or flight mode. Adrenaline causes the blood pressure and heart rate to increase. Our stress hormone cortisol increases, and if this remains high, it can lead to inflammation in the body and impact the immune system. Physical symptoms of stress can include things like irritable bowel syndrome and tension headaches.'
Multiple studies also show stress negatively affects our mental health, as well as memory and emotion2.
Challenging stress with positive steps
The importance of positivity
Research shows that if we make an effort to remain positive it can have huge benefits, including making us more resilient and better at problem solving – key business skills – as well as improving our immunity3,4,5.
'Thinking about the positives in the situation can help reduce anxiety,' Dr Hill agrees. 'Focus on the benefits of the lockdown, like having more time with your family, no commute, and an increase in community spirit.'
Invest in relationships
Use the time you've regained to foster and strengthen your networks and community, even while socially distancing.
'It's challenging when most of the world is in lockdown, but at this unprecedented time it's more important than ever to invest in your relationships and networks,' Anna Jones, co-founder of AllBright, a women's networking club that has global locations including a new digital hub for entrepreneurs in Hong Kong.
'Relationships and feeling connected to a community are vital to our happiness, so make time to pick up the phone and call someone.'
Volunteer where possible
If you have found yourself with more spare time, use the additional time you've gained to research opportunities to lend a hand where you can.
Studies show that volunteering our time and expertise also makes us happier and healthier6. It helps to reduce anxiety, stress and depression. And it can help to provide perspective on the situation and encourage a more positive outlook.
Paula Franklin, Chief Medical Officer of the Bupa Group, agrees.'The social interaction that comes with volunteering can have a profound effect on mental wellbeing. A meaningful connection and conversation with another person can lift us out of ourselves and put our personal concerns into perspective, even when it is virtual. And this positive impact on wellbeing lasts far beyond the volunteering session itself. Giving just a couple of hours of your time can bring positive psychological benefits for days and weeks afterwards.'
During the current crisis, people all over the world have signed up to help others, from the thousands of new NHS volunteers in the United Kingdom, to those joining the charity 'Hands On Hong Kong', or the recently-launched UAE volunteers scheme.
'It's an unexpected impact of the virus. An outbreak of altruism shining a spotlight on the best of human nature. We humans can be a compassionate and helpful species,' Franklin adds.
Establish a routine and set goals
While enforced working from home can mean abandoning your normal schedule, it's still important to set a daily routine.
Xavier Rougeaux, CEO of the luxury global brand Smythson agrees. 'During these turbulent times, one simple thing that I've been doing is giving each day as much structure and routine as possible,' he says.
Rougeaux says that writing down a daily goal helps to maintain a positive mindset and create a sense of accomplishment.
'Plotting out a physical list you can return to throughout the day, week or month, helps to focus the mind and highlight key personal and business responsibilities, helping to put things into perspective, track progress and plan for the mid-term.'
Managing stress
Dr Hill says that many people are managing their stress on their own through exercise, a healthy diet, avoiding excess alcohol, and ensuring adequate sleep. However, there is always help available.
'If you're struggling, then you should ask for help and call a doctor. Some people may feel their stress or anxiety symptoms are not important enough to seek medical help with in the midst of a pandemic when so many other people are ill with COVID-19, but we're still here to help attend to the populations other health needs with telephone or video appointments,' she says.
Helpful resources for customers
Bupa Global customers have access to our Healthline service, which gives access to general medical information on COVID-19 and other medical conditions (mental and physical) as well as providing advice from health professionals and referrals for a second medical opinion.
If you're a Bupa Global customer and have a health concern, Global Virtual Care is a smartphone application that provides confidential access to a global network of doctors. You can seek professional advice via telephone or a video call, with same-day virtual appointments available 24/7 in multiple languages. This enables you to speak to a doctor at a time that suits you. Please visit our COVID-19 information hub for more details on how you can access our GVC service.
Alternatively, in times like this, support services such as employee assistance programmes (EAPs) really come into their own. If you have access to Bupa Global through your employer, you may be entitled to use Everyday Resources our Employee Assistance Programme*.– With Everyday Resources Bupa Global policy-holders can access trained healthcare professionals 24 hours a day, 365 days a year, in multiple languages, via phone, email or online. They are there for confidential mental health advice, guidance and support for any work, life, or personal concern.
*Global Virtual Care is provided by Advance Medical, a Teladoc Health Company, and Everyday Resources is provided by Workplace Options LLC who are both service providers for Bupa Global. Bupa Global is not responsible for any actions or omissions carried out by these third parties in the provision of these services.
---
1. YouGov, How Coronavirus has taken its toll on the nation's mood
2. Studies relating to stress on brain
Lupien SJ, McEwen BS, Gunnar MR, Heim C. Effects of stress throughout the lifespan on the brain, behaviour and cognition. Vol. 10, Nature Reviews Neuroscience. Nature Publishing Group; 2009. p. 434–45
Lupien SJ, Juster RP, Raymond C, Marin MF. The effects of chronic stress on the human brain: From neurotoxicity, to vulnerability, to opportunity. Frontiers in Neuroendocrinology. 2018
3. National Center for Biotechnology Information, U.S. National Library of Medicine Resilient Individuals, Use Positive Emotions to Bounce Back From Negative Emotional Experiences
4. National Center for Biotechnology Information, U.S. National Library of Medicine, Positive emotional style predicts resistance to illness after experimental exposure to rhinovirus or influenza a virus.
5. National Center for Biotechnology Information, U.S. National Library of Medicine, A neuropsychological theory of positive affect and its influence on cognition.
6. Heart Foundation, Volunteering makes you happy
7. Available to all policyholders with member numbers that start with 'BI'