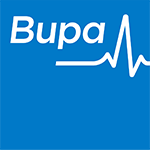 Oil and Gas plan
Bupa Global offers a specialist health insurance plan for companies who work in the oil and gas industry.
We offer three levels of cover: Gold, Classic and Essential.
You can tailor your plan with our optional evacuation and repatriation services to alleviate concerns about limited local healthcare, or being treated away from family and friends.
Key features included in all levels of cover:
worldwide coverage (including the USA)
24 hour access to our multilingual medical support teams
evacuation and repatriation options
cancer treatment is covered in full
MRI and CT scans are covered in full
Essential
Learn More
Essential provides key coverage for:
in-patient costs (including surgery, diagnostic imaging and cancer treatment)
out-patient surgical operations
Classic
Learn More
Our Classic level covers you for:
in-patient and day case stays in hospital
out-patient care such as consultations, diagnostic tests, X-rays
treatment by therapists and complementary medical practitioners
Gold
Learn More
Our highest level provides cover for:
in-patient and out-patient care
family doctor treatment
prescribed drugs and dressings costs
accident-related dental treatment
Contact us
To discuss your needs, please call us on:
Calls may be recorded and monitored
The Bupa Global difference
Over 40 years of medical expertise and dedication to health. A global team of advisers and health experts who, between them, speak multiple languages – and a service that exceeds expectations. These are just a few of the things that make Bupa Global different. Explore how we provide you with world-class cover and stand apart from the rest.